What Are the Essential VoIP Features to Look For?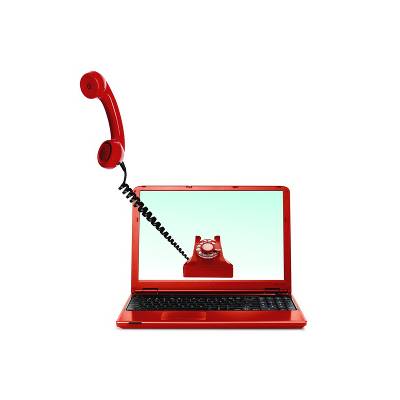 Let's face it; the traditional telephony system your business relies on is outdated and holding you back from bigger and better things. You're thinking about integrating a Voice over Internet Protocol (VoIP) phone system into your IT infrastructure, but you might not be sure what features to look for. How can you know for sure that you're getting the right solution for your business?
If you've decided to upgrade away from a legacy phone system, you made a great choice. Not only does a VoIP system save you a lot of money by eliminating costly long distance expenses, but it also makes upward expansion much easier thanks to minimized phone wires and networking in your building. Still, integrating a VoIP solution into your business model can be intimidating if you're not sure what your business needs.
Fear not; Resolve I.T. is here to help you decide what your business needs in a VoIP solution. We understand that the same solution might not work for all businesses. You don't want to pay extra for features you know you'll never take advantage of. The great thing about VoIP is that it's a scalable solution designed to fit the unique needs of your business. This separates us from the rest of the bunch by giving your business what you need at an affordable monthly expense.
So, what exactly does your business need for a VoIP system? Let's find out.
Identifying Your Needs
As previously mentioned, you don't want to go all-in on an expensive solution with features that you likely won't ever use. Instead, it's important to consider how much your business will use these features if you decide you want all of them. If you have a remote team which you frequently meet with, a video conferencing solution might be ideal. If you travel a lot, you want to make sure that your VoIP provider allows for integration with your mobile device. Therefore, it's essential to know what your business needs in order to facilitate maximum productivity with your VoIP solution.
Think in both the short-term and the long-term. Although it might be difficult to put together a plan like this, it's important to do so. Resolve I.T. can assess your business's technology needs and help you put together an IT roadmap designed to help you adjust to growth. Your VoIP solution will likely be a part of this assessment, and we can help you decide what your business needs.
What Else to Consider
When using a VoIP solution, you're basically transmitting your voice over the Internet. This means you're using your Internet connection as a phone. Therefore, you need to make sure your connection has enough bandwidth to support the amount of calls you will be making. It's also important to note that you should integrate a backup power supply if using a VoIP system. If a power failure were to occur, you wouldn't be able to make calls due to the system being down.
Hosted VoIP Solutions
Managing your own VoIP solution can be a pain, especially when you don't have time to deal with updates and other IT maintenances. With Resolve I.T.'s VoIP solution, we can host it on our servers, as well as maintain and monitor it. This takes the responsibility off of your shoulders and lets you breathe a little easier. We know how busy you are, so we make technology management as easy as possible.
If you're unsure about whether VoIP is right for you, or what sort of solution you need for your business, give Resolve I.T. a call at (978) 993-8038.