Warning: Protect Yourself from Cryptolocker and GameOver Zeus Now!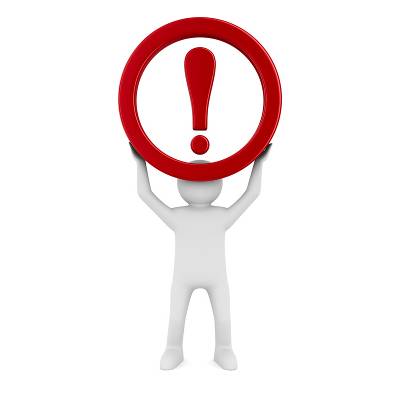 It has been two weeks since the National Communications Association warned the world about the GameOver Zeus and Cryptolocker ransomware, and if you haven't taken steps to avoid these threats, it's not too late – if you haven't been infected yet, do so as soon as possible. Otherwise, your network will be vulnerable, and so will your banking credentials.
About Cryptolocker and GameOver Zeus
GameOver Zeus is said to be the reason for the massive spread of Cryptolocker, having infected more than 15,500 computers in the UK alone at the present moment. The peer-to-peer software used by GameOver Zeus looks for bank login credentials to steal sensitive information. If this malware doesn't find anything of value on your computer, it will then proceed to install Cryptolocker, a type of ransomware that will lock down your PC's hard drive and charge you a decryption fee. Cryptolocker utilizes a third-party certified cryptography software that conforms to Microsoft's CryptoAPI, and thus is very difficult to get around without paying the fine. The ransomware locks down files on your computer, limiting what you can access. You are given a timeframe before the malware encrypts everything on your system. In other words, this is one of the worst threats we've seen in a long time.
What to Do to Protect Yourself
Here are some security tips from Resolve I.T. to help you keep your computer safe.
Be Cautious. The malware spreads by sending out fake bank statements or malicious web pages that try to get you to enter in sensitive information. By clicking on these emails or visiting these web pages, you are allowing the malware access to your system. Look for anything out of the ordinary, such as lack of signatures on official emails or insecure URLs.
Update your security software. By making sure that any antivirus, email filtering, firewalls, and web filtering software is active and operating at maximum capacity, you can cut the risk of infection down significantly.
Run security scans frequently. Make sure that your computer hasn't been infected by running frequent security scans for anything out of the ordinary. You can do this with most antivirus software, which will tell you if there is something threatening on your computer.
Keep your operating system up-to-date. By applying the most recent patches and updates, you'll be fixing vital weak points in your system's security. Enemy threats will otherwise take advantage of these vulnerabilities and infiltrate your computer.
Keep your Data Backed Up. For home PCs, where all of your important data is stored on the PC itself, you'll want to have a backup solution. For businesses, you should be storing data on your server, not the PC, and that data should be getting backed up as well. If you don't have a backup solution for your business, this is a critical piece of infrastructure you should consider.
You should print this page in the event that your computer has been locked down so you may best combat this dangerous malware. However, if you have only been threatened by the ransomware, do not pay it.
If you see this screen, take the following actions toward limiting the impact that the malware has on your system.
Disconnect your computer from the Internet, either by unplugging the wired connection or disabling the wireless connection.
Disconnect any external storage units, such as USB units, and disable any cloud storage software you may be using.
Do not attempt to remove the virus on your own. Contact the professional technicians at Resolve I.T. at (978) 993-8038.
Resolve I.T. will attempt a system backup restore using your backed up files, provided they aren't infected (and you have one). At this time, there is no way to decrypt files without the decryption key.
If your computer has been locked down by Cryptolocker, as previously mentioned, it is extremely difficult to crack, and downright impossible for the average computer user. Don't let the crooks responsible for this malware push you around. Contact Resolve I.T. today if you have any concerns about this threat.