Trust Your Gut when it Comes to IT Services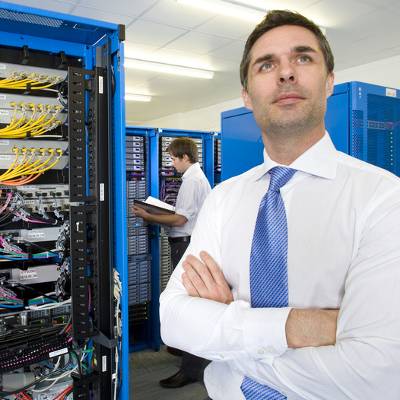 Have you ever been stuck in a technology rut while working on a major project? If this is an everyday occurrence for you, your gut might be telling you that there's a better way to handle your business's IT. Most of the time, there's usually a better way to handle these issues, and it's with the latest and greatest technology. Your IT provider needs to be familiar with the most recent developments, good or bad, to deliver you the best quality services available.
Especially in this day and age, technology is well-known for providing solutions to the everyday issues you so often encounter. It's made clear through the multiple trade journals, newspapers, and blogs, that your peers and competitors are using technology to make their lives easier for themselves and others. Besides, you're no stranger to new technology, either. You know how beneficial the latest gadgets are for your business's productivity.
Solutions like cloud computing can be extremely helpful for your business, but only if the IT provider for your company informs you about it. Therefore, if you're questioning the competence of your current service provider, we urge you to ask yourself whether they have an interest in your bottom line and maximizing your budget. If they're continuously fixing the same problem instead of fixing the issue completely, you can know that they only have their own best interests in mind. Your current IT provider should understand the latest technology and how it relates to your pain points. If your current IT provider doesn't go above and beyond your expectations, it's a sure sign that they're holding your company back from its full potential.
If this sounds like your current predicament, we urge you to give the trusted IT professionals at Resolve I.T. a call. We understand how important technology is for a growing business; especially the kind that makes operations easier. If you'd like to see for yourself what separates Resolve I.T. from the typical break-fix IT company, give our office a call at (978) 993-8038. We'll provide your business with a free IT roadmap so you can see for yourself just how accessible a secure, reliable IT infrastructure can be for your business. You'll be able to identify where your systems are lacking and what risks need to be addressed, so you can lay out the proper strategy for doing so.
Resolve I.T. is well-known for its affordable, fixed-price options which help you turn your IT services from a capital expense into an operating expense. This helps you save money in the long run by making revenue with your time instead of wasting it on constantly-busted technology. For more information about what Resolve I.T. can do for your business, give us a call at (978) 993-8038.