Tip of the Week: How to Use a Public PC Without Fear of Getting Hacked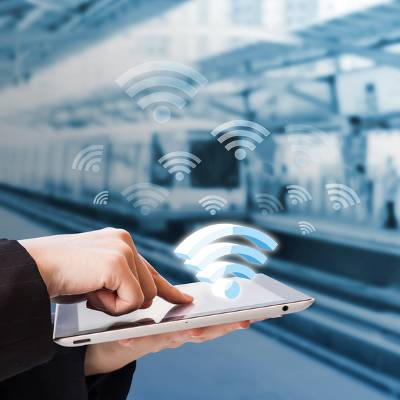 For business professionals needing to access sensitive information, a public PC is never the first choice. We've all suspected it, and now there's government-issued proof that hackers are targeting public computers. However, don't be deterred from using public terminals; there are ways to get around hackers and their traps.
A recently issued memo by the United States Secret Service alerts users to the dangers of blindly using public computers. The memo cites keylogger malware, and gives special attention to public computers found in hotels and business centers.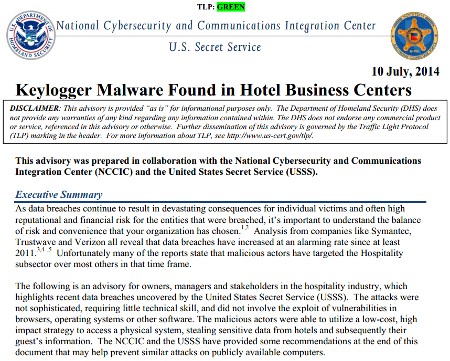 Brian Krebs explains the memo on his security website:
The keylogger malware captured the keys struck by other hotel guests that used the business center computers, subsequently sending the information via email to the malicious actors' email accounts. The suspects were able to obtain large amounts of information including other guests personally identifiable information (PII), log in credentials to bank, retirement and personal webmail accounts, as well as other sensitive data flowing through the business center's computers.
Therefore, if you've ever had that feeling when using a public computer that you're being watched, your fears are valid. According to the government, there's a pretty good chance that someone's monitoring your activity. Of course, this doesn't take into account the fact that the government may be monitoring your activity as well, but we digress.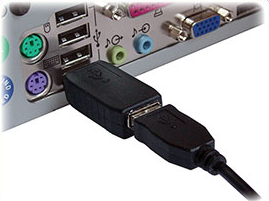 If a hacker has tapped a public computer with keylogger malware, you should be able to spot the addition if they've utilized a USB hardware keylogger. Be sure to check for this added piece of equipment before entering any sensitive information into a public computer. What you're looking for is a concealable device that plugs inline between the computer and the keyboard. If you're able to, you will also want to check every USB port on the machine for anything that looks out of place.
Checking for hacking hardware is a good preventative measure, but, as explained by ZDNet, the safest way to use a public computer is "to bypass the software installed on the PC by booting off a CD or USB key with an operating system image you control and trust. Obviously, the computer needs to be configured to allow you to boot of the removable media."8
If you're a licensed Windows 8 user, then you have this USB-security option available to you with a feature called Windows To Go. Essentially, Windows to Go is Windows 8 on an easy-to-transport USB drive that you can plug into any PC in order to access your data and applications without having to interact with the PC's system that may be riddled with malware. That is, assuming that the computer has enough resources to support Windows 8.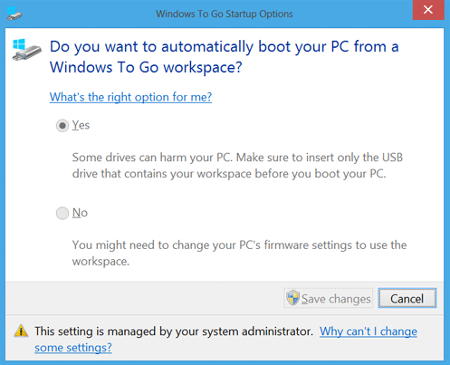 If you're in need of mobile technology capable of protecting your data from hackers, then Resolve I.T. can provide it for you. We can set up your business with technology that meets the data needs of your company so you can confidently access your private data in any public setting. Contact us today at (978) 993-8038 to learn more.