Tip of the Week: How to Stay Productive, Even When You Feel Under the Weather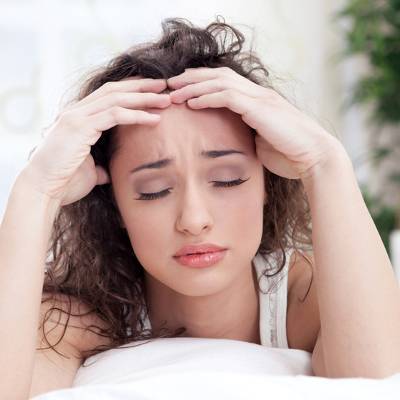 Even if you're a top-tier businessman, you're still only human; and the human body can be defeated by something as insignificant as germs. Eventually, your body's immune system can give in and let a biological virus or two into your system. When you're feeling under the weather, it's probably best to stay home, but you can still keep yourself preoccupied and productive if need be.
We like to call productive sick time "professional development." In other words, you can use the time spent recovering from an illness to better yourself upon your return to the office. This takes time normally wasted and transforms it into something which can potentially benefit your business in the long run.
Work from Home
Sometimes you might feel like going to the office will do nothing but throw all of your workers under the bus; in other words, you could spread germs which could incapacitate the rest of your team. This is both counterproductive and gross, so staying at home is your best option. In light of this, you can work from home to help prevent wasted time. Cloud computing has made it exceedingly easy to work from anywhere, anytime, making a simple task like working from home as easy as can be. You'll be able to communicate and collaborate with your team in real time. It will be like bringing your office into your home. Resolve I.T. can help you make this happen.
Read a Work-Related Book
Being sick hurts your concentration, and you might not even be able to concentrate on everyday work operations. Instead of attempting to work and making a mistake in your half-dazed state, try reading a good book. However, you might want to consider putting down that bulky adventure novel in favor of something work-related. Business books pertaining to best practices or marketing techniques are a productive substitute. Chances are you have a stockpile of books that you haven't' touched yet, so your sick time is a good opportunity to dig in. Whatever you decide to read, it's good to keep your brain active, and concentrating on a book will help keep your mind happy and healthy.
Watch an Educational Video
If you're not sure concentrating on a book is a good idea, curl up in bed and watch television. However, it's probably in your best interest to watch an educational video over your favorite feature film. As previously mentioned, keeping your mind active is important for any business owner, even if they are sick. Stay focused on the overall goal of your business, and think about how you can better achieve it.
Think About Streamlining Operations
Even if you yourself can't work well, you can think about ways your business can improve operations and get ahead in the industry. Consider what the biggest obstacle is in your path, and imagine ways to get rid of it and advance. You can ask yourself questions like, "Am I having trouble finding the right support technician?" "How can I maximize productivity," and "How up to date are my security solutions?" Once you've discovered what your biggest limitations are, you can brainstorm ways to get rid of it.
Sleep and Get Some Rest
Sometimes the only thing you can really do for yourself when you're sick is take a nap and sleep it off. Most people don't get enough sleep, and the lack of rest can lead to inept immune systems and increased sickness. Entrepreneurs are known for working more than they sleep, so take advantage of every moment you get to catch up on your shut-eye when you're ill. Even a day's worth of resting might be enough to help you get your head back in the game.
If you're worried that your business will fall apart without you for a day, you shouldn't be. You've trained your team personally and ingrained proper practices and routines into their brains, so you should have nothing to worry about. If you're still concerned, especially in the IT department, Resolve I.T. can help your business integrate technology management solutions designed to help you stay productive at all times. Just give us a call at (978) 993-8038 to learn more.