Tip of the Week: How to Remotely Wipe Your iPhone or iPad Data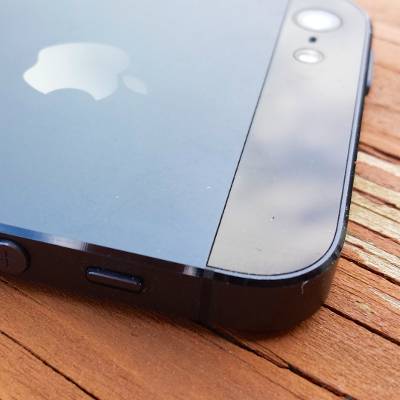 The new iPhone 6 was released several weeks ago, and it was greeted by many users eager to get their hands on the flexible new device. These users will likely sell their old devices in order to pay the hefty purchase fee. Little do they know, however, that their old devices should be wiped completely before being sold to another person, especially if the company they work for deals with sensitive information.
This scenario is exactly what business owners need to look for if their employees are making use of their mobile devices in the workplace, a practice called BYOD. Employees don't always take into account the consequences of losing vital information to a third-party when selling their old smartphone. Thankfully, wiping your Apple device is simple to accomplish, even if it's not in your immediate possession.
Back Up the Device's Data
Before you jump the gun and erase your device's data, you should take steps to back it up properly. With iOS, it's simple. All you need is a PC or Mac with iTunes or iCloud installed, yet the methods vary slightly between different versions of iOS. In iOS 7, you can check the status of your backup by clicking Settings > iCloud > Storage & Backup. iOS 8 users can access their backup by clicking Settings > iCloud > Backup.
Wipe the Device
Once your data has been backed up, you can begin the wiping process. To do this, simply tap Settings > General > Reset. Select Erase All Content and Settings. With this step, your device will automatically be wiped and restored to its factory default settings.
If your device has been lost or stolen, these tips might not be so helpful. The last thing you want to happen is a hacker getting a hold of your phone, and if they do, there's no telling what might happen. Generally, it's safe to assume that anyone who finds your phone will do one of three things: steal information from it, wipe it and use it for themselves, or inform you that they have found it. While it might be nice to believe that someone will return your lost phone, you shouldn't count on it, and you should be prepared for the worst at all times.
Find Your Misplaced or Stolen iOS Device
Obviously, if you can locate your missing device, you want to do so before you remotely erase the data on the device. Apple has made this function available to the end-user through the iCloud. By using the iCloud, you can have your device ring or play a sound, hopefully revealing where it is. If it's within the vicinity, you'll be happy you waited to wipe the device and relieved that a hacker doesn't have it in their clutches.
If you're unable to find the device, in the immediate vicinity, you can try locating it with iCloud's Find My iPhone feature. As you can imagine, this only works if your device is powered on and within range of a WiFi network. This limits its capabilities, but if you are able to locate the device, it'll give you an approximate location and the last time it was online. You can even set it so that you're informed when your device connects next.
Erase the Device
If there's no hope of you locating and recovering your device, you might have no choice but to remotely erase all data on it. However, you should be absolutely sure that your device is lost before deciding to wipe the data. Once the process begins, it cannot be halted, and you won't be able to locate the device with the Find My iPhone feature.
The remote erasure of your iPhone is as simple as selecting the device through the iCloud, and clicking Erase. The device has to be registered to your Apple ID, and you must enter in your Apple password, which means that only you can remotely erase your device through your iCloud account (if you have multiple people on your plan). If the device is online, the process will begin immediately. Otherwise, it will start the next time the device goes online.
By knowing how to erase your lost iOS device, you'll be taking important steps toward securing the continuity of your business in the event your devices with secure data wind up in the hands of hackers. For more information, tips, and tricks for mobile devices and other technologies, contact Resolve I.T. at (978) 993-8038.