Tip of the Week: How to Know When Your Technology Needs to Be Replaced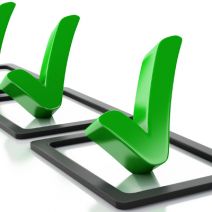 Your business takes advantage of several different types of technology every day, but there comes a time when your tech needs to either be upgraded or replaced with better tools. This is part of the natural order of things; no technology solution can (or should) last forever, but if you don't catch issues before they become major problems, you could be putting your data at the risk of hardware failure, software hiccups, or even hacking attacks.
By keeping these questions in mind, and making common-sense decisions concerning your technology, you'll never miss a critical upgrade again. By asking yourself these questions before you implement new tech upgrades, you can know with certainty that the solutions you implement will be beneficial for your organization.
Software
When considering changing your business's software solution strategy, you should make sure to ask yourself the following questions about your organization's infrastructure:
Is your current operating system supported? If your business's servers and workstations aren't receiving patches and security updates, you could be exposing your organization's infrastructure and sensitive data to dangerous online threats like malware, viruses, and more.
Do you have any legacy software that's dependant on specific operating systems? One primary reason that businesses don't immediately upgrade to the latest tech is that many organizations still use legacy software that might not be compatible with the latest operating systems. When businesses go too long without making an effort to move to new technology solutions, it gradually becomes more difficult. Therefore, you need to ask yourself if there's any legacy software holding you back, and what other reasons there are for you not being able to get on the latest version.
Upgrading Hardware
If you're considering upgrading your business's hardware solutions, consider the following before taking any drastic measures:
How old is your hardware? When was the last time your business performed a hardware refresh? If you haven't recently replaced your equipment, you could be risking your networking infrastructure to a hardware failure, which could result in downtime and data loss. Older technology has been proven to fail more often than the latest tech. Many businesses choose to forsake the hardware refresh to save money, but in reality, this does nothing but prolong the inevitable and put your data on the line.
Are any of your workstations or servers operating below specifications? Contrary to popular belief, upgrading to a more recent operating system doesn't always resolve complications with your business's technology. If you're experiencing problems like slow network speeds or other technical difficulties, you could be dealing with issues that may not necessarily need a hardware upgrade to resolve.
Has your business been experiencing growth? Fast-growing businesses often have trouble with their technology as the demands placed on their network expand. This makes perfect sense; a network's hardware naturally must be upgraded as more strain is put on it. Otherwise, the network speed could slow to a halt, and your ability to access data and applications could be affected.
If you're unsure of whether or not your business should be upgrading its technology, Resolve I.T. can help. We're experienced with helping small businesses make conscious decisions about the future of their IT infrastructures. To learn more, give us a call at (978) 993-8038.