Tip of the Week: How to Add a PIN to Your Windows 10 Login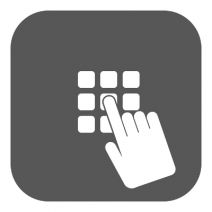 The fact that so many businesses are rushing to take advantage of two-factor authentication displays how the password has lost its edge as a security credential. Passwords simply aren't good enough anymore, and hackers are always finding ways to crack even the most complex passwords. This is why many businesses are looking to improve security through alternative means.
Windows 10 has a built-in PIN system that helps to keep your workstation secure from would-be hackers that want to take advantage of a simple password. Here's how to set up your PIN, as well as how to change it or reset it if need be.
Why Bother with a PIN?
Using a PIN offers several benefits over traditional password security. For example, Windows 10 uses your Microsoft account password to access your PC. If this password were to be obtained by a hacker, they could access your other Microsoft accounts. If you're using a PIN to access your PC, the PIN is specific to the device. This makes it less risky to use a PIN than a password.
Adding the PIN
First, click on the search bar at the bottom of the screen and type Settings. Select Sign-in options in the left column, and scroll down to the PIN section in the right column. Next, select Add. You'll be prompted to verify your password, so just enter your current credential into the form and click OK.
Once you've finished that, you'll be taken to the Setup a PIN page. Now, all you have to do type out your PIN in the provided forms. While the only criteria for creating a PIN is that it needs to be at least four characters long, and no more than nine characters long, a simple PIN is easy to guess and could be almost as bad as not having a PIN at all. Be sure to keep these tips in mind when selecting your new PIN:
The longer the PIN, the better the security: You've heard all about how using a complex password is a best practice, and the same can be said for your PIN. Make it as long as possible– this makes it more difficult for hackers to guess.
Refrain from using PINs from other accounts: Everyone has credit cards that they use a PIN for, but these numbers shouldn't be used for every single account you have. You should have individual PINs for each of your different accounts. Otherwise, one compromisation could lead to multiple breaches.
Use as many different numbers as possible: In much the same way that a password should contain variable letters, you want to stay away from short PINs with largely the same number.
Changing or Resetting Your PIN
To change your PIN, you'll need to go back to Settings > Accounts > Sign-in options. Tap Change underneath PIN, and you'll be taken to the Change your PIN screen.
If you simply need to reset your PIN, you can do this easily enough. Just click I forgot my PIN next to the Change button, and you can reset your PIN. Keep in mind that you'll need your current account password to do so.
For more great tips, be sure to subscribe to Resolve I.T.'s blog.