Tip of the Week: 8 Tips to be an Expert Googler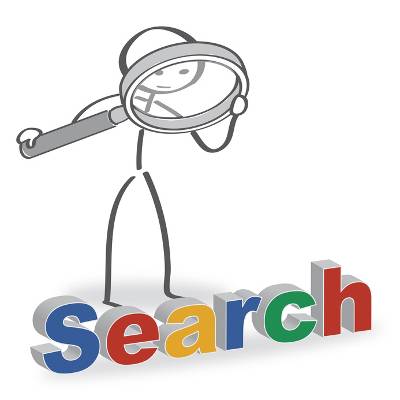 Have you ever tried to search for something on Google, only to be disappointed that you couldn't find what you were looking for? You might think you're being extremely specific, but in reality, you're not doing anything different from the average joe. Googling is an art lost to the ages, a secret technique of legend. But, not really. Here are some tips to help you get more out of the world's most popular search engine.
A specific Google search is very easy to master, if you know some specific criteria. Let's say you know what you are looking for, and where you can find it, but it doesn't come up in your search. There are ways to limit what pops up in your search results, but only if you know what you want to find. Here are a few common ways to limit your search results using the topic managed IT services:
Exact Phrases
You want to find content about managed IT services, but don't know where to look. Instead of typing just managed IT services, you would put it in quotes: "managed IT services".
Word Exclusion
So, you've found some good content on managed IT services, but it's not what you were looking for. You keep coming across Best Buy's residential service, Geek Squad. You can exclude certain words from your search by using the "-" symbol: managed IT services – Geek Squad.
Search a Specific Site
You know what website you want to browse about managed IT services, but you aren't sure how to navigate that specific site. To perform a site-specific search, use the site modifier, "site:URL": "managed IT services" site:COMPANYWEBSITEURL
Synonym Search
You found what you are looking for, but you want search results that are similar to managed IT services. You simply input "~" in front of the word: "managed IT services" ~remote.
Numeric Ranges
Now you are researching the history of managed IT services, and want to know what they were like ten years ago. To perform numerical range searches, you use a short ellipsis (two periods) in between the dates: "managed IT services" 2004..2014
These tips only scratch the surface of the versatility of Google search. It can also function as a calculator, phonebook, or dictionary:
Phonebook Example Search: phonebook:315-867-5309
Dictionary Example Search: define:managed IT services
Calculator Example Search: 253*47, 247-10, 985+47
With these useful tips, you'll be able to search the Internet like an expert Googler. Resolve I.T. is here to improve your work performance and increase productivity. For more best practices, tips, and tricks, contact Resolve I.T. at (978) 993-8038.