The Anatomy of an IT Perfect Game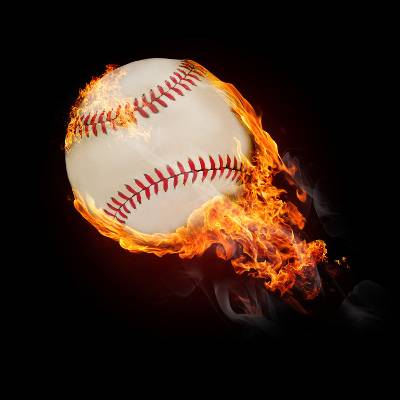 The first pitch of another Major League Baseball season is being thrown this afternoon and with 2,427 more games on the docket in the regular season, it won't be the last. One of the greatest feats a player (or a team) can accomplish in baseball is by throwing a perfect game. To do so, a team's pitcher (or pitchers) must complete nine innings without allowing a baserunner.
27 up and 27 down.
For companies having problems performing at their best, technology often provides solutions, that is, if you have the money to buy it. At Resolve I.T. we look at IT a little differently. We believe that technology can be just what a small business needs to take them to the next level. If you are a small business owner that is searching for ways to enhance your business with technology, consider how Resolve I.T. can be your battery mate in an IT perfect game.
First Inning
For the big league ace, it's important to get off to a good start. When you contact, us the first thing the we do is set up a consultation. Our dedicated IT consultants will then get an idea of where you want your business to go in the immediate future and down the road. This will give us a starting point to understand which solutions you are considering and what we can offer you. We also begin to formulate your company's IT roadmap. To get started right now, call us at (978) 993-8038.
Second Inning
As the middle of the order comes up for the first time, we'll need to see how good your stuff is. The second step in your IT perfect game is to get an IT assessment. Our technicians and service manager will do a full assessment of your current IT infrastructure. This allows us to complete the IT roadmap by understanding how your goals match the reality of your current IT.
Third Inning
The bottom of the order doesn't pose much risk to a pitcher that is dealing, but protecting your company against downtime is like facing the other team's best hitter every time. To combat downtime, Resolve I.T. proudly offers our backup and disaster recovery (BDR) solution. Our BDR solution will keep your data redundantly backed up in the cloud and ready to restore at a drop of the rosin bag, reducing downtime, and boosting efficiency.
Fourth Inning
As we get back around to the top of the order, you are impressing the competition, but many of the fans haven't noticed yet. You will need to start implementing solutions in order to best your competition. AT Resolve I.T., we partner with some of the top hardware and software vendors in the world to provide you with options when rolling out your new and improved IT infrastructure.
Fifth Inning
Perfection is difficult. By the fifth inning the competition is chomping at the bit to foil that perfect game in any way possible. As you face the middle of the order another time, bringing your bread and butter is generally the best solution. Our bread and butter is the management of your IT infrastructure. We offer remote monitoring and maintenance services that manages your servers and workstations and proactively removes any kind of risk. We also provide small businesses with other network security options such as our Unified Threat Management (UTM) solution to keep intruders out of your network.
Sixth Inning
By the sixth inning the crowd has started to take notice. Business should begin to grow as downtime is at a minimum and you will start to take your performance to the next level as your organization takes on more responsibility. One way that Resolve I.T. can assist organizations that are growing rapidly is by offering cloud computing solutions. Computing solutions in the cloud are dynamic, secure, and scalable, so you only pay for the computing you need.
Seventh Inning
After a roaring version of, "Take Me Out To the Ball Game," you settle in to face the top of the order again. Now the competition is serious about derailing your stellar performance. At this point, we are both growing and gaining confidence. By offering emerging companies solutions that can improve their ability to communicate, we are providing organizations with all the tools they need to be successful.
Eighth Inning
We've come this far together, lets finish it off. Your business has clearly benefited from your partnership with Resolve I.T.. You now use technology the way it was designed to be used, creating a culture of operational efficiency that puts you leaps and bounds above any company in your market. Your business runs efficiently, and you are ready to close out the IT perfect game.
Ninth Inning
You've grown and we've grown. We take the field knowing that we are close to reaching the pinnacle together. As time goes by we will continue to work for one another, a true partnership. We provide solutions, you prosper from those solutions, we prosper from your prosperity; and that's the way we like it. We close out the IT perfect game, knowing that we have accomplished all of this together.
By using Resolve I.T. as your IT services provider, you will experience success through technology. For more information about our IT services and how Resolve I.T. can show you how to leverage your technology into operational efficiency, call us today at (978) 993-8038.