Spring Cleaning Your In-House IT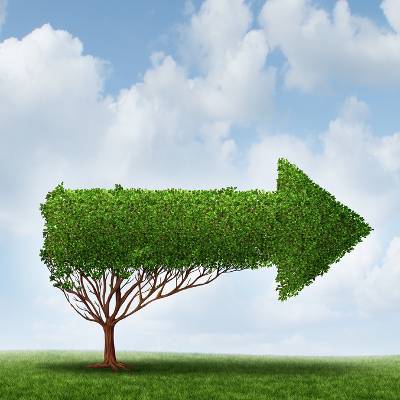 Many people often associate the coming of spring with spring cleaning, or giving their house a good frisking. They use this opportunity to get rid of all of the junk they don't need anymore, such as useless wedding gifts or things they haven't touched, let alone seen, in years. The same thing can be done with your IT department at the workplace.
We don't mean to get rid of your IT department. We mean clean it up a bit – things that should be done once in a while, such as organizing power costs, rationalizing your applications, and archiving your old emails. It's always good to take a look at what you can do without, and what you should keep, and taking some time to do it once in a while will result in overall savings throughout the year.
Have a Lightbulb Moment By Prioritizing Power Management
If you aren't closely monitoring how much power your company uses, you might be spending a lot more annually than you need to. Check around the office for anything that consumes unnecessary energy and think twice about whether you really need it or not. You should also pay close attention to underutilized servers, as they might even put your company at risk of a hacking attack.
Mark Blackburn, the CIO of 1E, has this advice to share with us: "Monitor your power management and make it a priority to understand just how much money you're spending on wasted energy." Wasted energy is wasted money. Resolve I.T. can help you cut back on unnecessary technology and help you organize your underutilized software and servers. With our help, you'll streamline your operations costs for the year to come!
Slash Unused Software From Your Budget
As time goes on, your company's systems might accumulate a lot of unused software. Additionally, a lot of this software could be costing you hundreds of dollars annually. In order to fix this problem, go through all of your applications at regular intervals and check to see if you really use it or not. Who knows – maybe you'll free up a significant amount from your budget that could be spent on more productive things, such as marketing campaigns that are designed to make a profit. Let Resolve I.T. give you a hand with cleaning up your company's systems. We'll advise you on what your company should keep and what you should get rid of.
Don't Sweep Those Emails Under the Rug
When it comes to cleaning up your email inbox, it's important not to just spontaneously delete everything from the past year or two. Who knows what kind of important information could be in there? Something crucial, such as court files from years ago, or settlements for some kind of insurance could be lost in the scouring of your computer, which could in turn cost your company a pretty penny – all because you had to delete everything in sight.
A better idea is to move some of that less-frequently accessed mail to the cloud, where it can be stored safely and accessed at a later date. Resolve I.T. can help you migrate your mail servers to the cloud, and we can even help you clean those up a bit, too! Some of the benefits of doing this include improved server performance, reduced backup time, anywhere access, and revamped security and permissions.
The warm weather might be urging you to get out of the office and enjoy it, but simply knowing that your business is sound for another year is a thought you can enjoy. It might not be as exciting as cleaning your house with your family, but your budget will appreciate the time you take to clean up your workplace's IT department. Contact Resolve I.T. at (978) 993-8038 for assistance with cleaning up your IT practices!