Some Microsoft Users are Getting Windows 10 Upgrades Against Their Will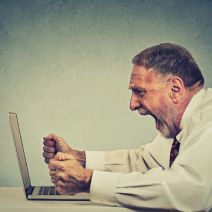 Windows 10 might be the latest operating system from Microsoft, but despite its great new business-friendly features, many are still hesitant to upgrade. For those who don't want Windows 10, there are reports of unwanted (and unexpected) Windows 10 updates. Now, here's the big question: would you want your business's software upgraded without your consent?
The biggest concern about Windows 10's automatic installations is that businesses are still in the process of testing their compatibility with the operating system. Many organizations rely on legacy software that may be incompatible with Windows 10, and in a worst-case scenario, an unexpected upgrade could completely shut down operations. Your business could experience crippling downtime and headaches that are easily preventable through proactive maintenance.
ComputerWorld discusses some of the many concerning claims of Windows 10's automatic updates and installations, with several of them seemingly due to users choosing automatic installation of Windows Updates. Ordinarily this wouldn't be a problem, but the unique way that Windows 10's installation launcher is distributed also plays a role in this. There's another setting that users have checked off where recommended updates are installed as critical updates. Since Windows 10 is a recommended update, it will be set up and installed, for no other reason than the fact that the user's machine is set to do so by default.
Additionally, a supposed inability to refuse the update also plays a major part in updating to the operating system. Some users are stuck in an upgrade loop which won't allow them to decline the update. Some are even claiming that Microsoft has tampered with their settings to distribute Windows 10 to as many people as possible, but we're not going to buy into this train of thought. Instead, we see this as an opportunity to remind you to be prepared for unintended upgrades. Depending on your business's needs, you might even be able to prevent Windows 10 from installing indefinitely, but you want to consult a professional IT technician before doing so. In general, you should always consult tech professionals before making significant changes to your computing infrastructure.
If you don't want to update to a new version of Windows, perhaps you should consider why you are having reservations. Do you have legacy applications, or are you simply worried that you'll be changing operations too much in a short time? Consulting a professional technician is the best way to effectively make a significant change to your business's infrastructure, and while you're at it, you can ask about all of the great opportunities that managed IT offers. In particular, virtualization services can be valuable assets to help your organization use legacy applications in the most convenient way possible.
The most important part about upgrading your business's operating system is to make sure that it happens on your own terms; not accidentally due to Windows 10's installation settings. Regardless of whether or not you think Windows 10 could automatically install on your infrastructure, you need to prepare for the worst. You will want to take every precaution possible to make sure that Windows 10 won't leave you without vital operational assets for an extended period of time. It's recommended that you contact Resolve I.T. for your IT questions or concerns. Our team can help make your Windows 10 adoption as painless as possible. We can examine your network for potential problems, so you can approach Windows 10 in an educated and informed manner.
For more information, give us a call at (978) 993-8038.