On the Lighter Side, Dogecoin Cryptocurrency Hacked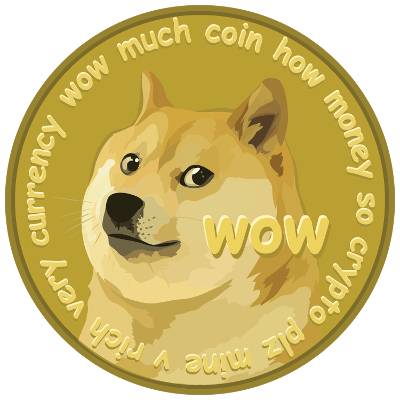 We all know about the cryptocurrency Bitcoin, but do you know about Dogecoin? Its figurehead, the grammatically-challenged Shiba Inu, quickly became an Internet sensation called the Doge meme, and was adopted as the mascot for Dogecoin. However, before you go out and buy yourself some Dogecoin for you and your buddies, you should know that its database, the Doge Vault, has been hacked.
Much Sensation
It seems pretty silly that a goofy-looking dog can become so popular, but then again… it is the Internet (what some might consider the Eighth Wonder of the World) we're dealing with here. It's difficult to explain what can make an Internet meme – a funny picture often based on pop culture, with text – popular. It generally comes down to personal senses of humor, and when it comes to the phenomenon of Doge, you either laugh for an unknown reason, or shake your head and sigh.
Such Popular
As mentioned, Dogecoin is similar to Bitcoin, although with substantially less value, which is a virtual currency not backed by any government or subject to any physical currency, like gold or silver. But, just like real money, Dogecoin can be exchanged for goods or services if you can find other fans of Doge who will accept the cryptocurrency. Some Internet users, and even some businesses, think that cryptocurrency is a good investment since each coin actually holds some value. This video, endorsed by our favorite Shiba Inu Doge himself, shows why Dogecoin is a valuable investment:
Wow!
Or, maybe it doesn't. What did you learn from watching this video (other than to follow your dreams?).
The video shows us that Dogecoin is pretty much only used for novelty's sake, we hope. As great as it is to be paid in Dogecoin, a single coin itself is only valued somewhere between $0.000001 and $0.0005. This means that anyone can get in on the Dogecoin fun. Surprisingly enough, Dogecoin's market value peaked at an astounding $100 million, a testament to the popularity of the goofy pooch, and is often listed amongst the top five cryptocurrencies of all time.
So Theft
Unfortunately, a cryptocurrency can only go so long without being noticed by hackers. On May 11, 2014, the Doge Vault was infiltrated and approximately 280 million Dogecoins, valued at $55,000, were stolen. It goes without saying that losing that many Dogecoins is a bad thing, but even worse, the hacker also had access to any account information in the Doge Vault. Unfortunately, that probably also means that the hacker has users' credit card information.
Such Statement
In regards to the attack, the Doge Vault issued the following statement:
It is believed the attacker gained access to the node on which Doge Vault's virtual machines were stored, providing them with full access to our systems. It is likely our database was also exposed containing user account information; passwords were stored using a strong one-way hashing algorithm. All private keys for addresses are presumed compromised; please do not transfer any funds to Doge Vault addresses.
If you like to use Dogecoin, you should change your online account passwords and make sure to check your credit card statements frequently for fraudulent or unauthorized purchases. But let's be serious here; we kind of hope you aren't investing serious capital into this pseudo-currency.
Many Risk
In light of this attack, the volatility of Internet security is to blame. Not every website is secure, and you should pay attention to where you spend your money and enter your personal information. With Dogecoin, you only spend a little bit of money, but that can potentially cost you much more if your credit card information is stolen.
Wow
When looking for a good guard dog, you don't want an adorable Shiba Inu – you want a tough-as-nails pitbull like Resolve I.T.. Take advantage of the services we can provide by calling us at (978) 993-8038. But, be warned – we do not accept Dogecoin for our IT services.