Mobile Technology Gains the Lead in Computing Race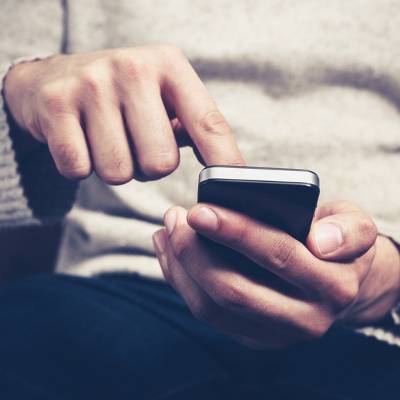 Anyone who has been following the recent trends in technological growth will come to the conclusion that mobile technology is more popular, and has taken its rightful place at the head of the pack. 2014 may see even more drastic shifts toward the mobile revolution, cementing its place as the preferred mode of computing.
For those who aren't so convinced, however, there is a growing amount of evidence in favor of mobile technology. Yahoo's CEO Marissa Mayer told those in attendance at the World Economic Forum in Davos, Switzerland that, "more users access Yahoo's content on mobile devices and tablets than on personal computers."
In response to this development, Mayer states that "it makes connecting and trusting people easier." Though mobile technology has been around for a fair amount of time now, the newness of the trend itself is making people think about the benefits and disadvantages that mobile technology brings to the table. As time goes on, more and more aspects of this concept are revealed to us, including how devices can increase sales for business.
There is a lot of evidence in favor of mobile tech, and 2014 has been a particularly strong year for the growing industry. Here are some ways that mobile computing has usurped the throne of the mighty PC:
In 2011, smartphone and tablet sales caught up to PC sales. In 2013, smartphone and tablet sales hit 1.25 billion units, while PC sales dipped below 2011 levels with sales figures in the neighborhood of 300 million.
40% of YouTube traffic now comes from mobile devices.
At the end of 2013, the mobile install base overtook the PC install base.
Facebook now has over 945,000,000 active monthly mobile users.
eBay did $25 billion in mobile transactions to close out 2013.
In January 2014, smartphone ownership for American adults hit 58% and it grew to 42% for tablets.
So, why does this new trend matter to business owners? Any big shift has just about everything to do with business, as any trend can significantly alter the demands of the populace. Organizations need to adjust to meet their demands or risk being left in the dust. Even a farmer who sells produce for a living will lose out to their competitors in the area if the consumer doesn't know where they have set up shop. By broadcasting to the world with social media what they are selling and where they currently are, the farmer can drastically improve the amount of business he or she receives. With new mobile apps, such as card readers, farmers can accept more forms of currency and attach QR codes to the packaging of their products, which can direct customers to a specialized blog about produce and farming.
Returning to Mayer's statement, mobile technology "makes connecting and trusting people easier," these two benefits are exceptionally useful for businesses in addition to the ordinary citizen. Both of these benefits are possible because of how mobile technology helps the consumer access the world's data. This lets your customers have greater access to your website and your services, as well as interact with you via social media or blog forums. By showing your clients that you are available often, you'll be showing them that you can be trusted, and you'll foster a good relationship with the consumer that can't be received by desktop PCs alone.
This new trend in how people use mobile technology means that new ways are being created every day that let people take full advantage of it. It can be in your company's best interests to revamp your IT infrastructure to allow your staff to access the company's network using their mobile devices. Not only will production increase, but they'll also benefit from improved communication.
Resolve I.T. can help your business take this mobile revolution by storm. Give us a call at (978) 993-8038 and we'll help you improve the way you do business on the go!