Microsoft Salutes the US Navy for Sticking with Windows XP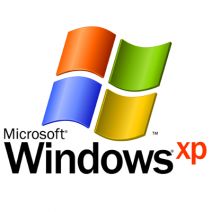 Have you already arranged for your upgrade to Windows 10 on July 29th? If so, good for you. You've made a decision that, last year, several Windows XP users went without. However, those who went without upgrading to a more recent operating system are now feeling the effects of having to purchase custom support from Microsoft following Windows XP's expiration; including the United States Navy.
As reported by ZDNet, the US Navy is planning on spending an estimated $9 million this year on custom support for Windows XP. The problem here is that unsupported software is a major security risk, and custom support is so expensive that small and medium-sized businesses can't afford it, even under the best circumstances.
Also, $9 million is an obscene amount of money for just about anything, especially when you consider that it's going toward a system that's literally getting replaced as soon as possible.
The proposed deal is said to run for a maximum of three years, and offers critical security patches and updates for Windows XP, Office 2003, and Windows Server 2003, the latter of which is set to expire this year on July 14th. The reasoning behind the agreement is that the Navy takes advantage of numerous legacy applications that aren't compatible with more recent operating systems. This complicates the process of upgrading, and forces them to rely on expensive custom support. The deal is expected to run until July 2016, but just in case, they have plans to continue until 2017. You don't need us to tell you that it's a huge expense that could have been avoided.
If your business hasn't upgraded from Windows XP yet, you've taken some very serious risks that could easily be avoided if you simply upgraded your operating system to one that's supported by Microsoft. Of course, it's not always so simple, as the navy's predicament shows. When you run older software like legacy applications, you might encounter compatibility issues.
In fact, some software is so out of date by today's standards that newer technology completely forsakes it for more recent (and, quite frankly, better) solutions. Some of these applications might be mission-critical, where they're vital to the day-to-day operations of your business. Furthermore, if you're not a technology expert, it can be difficult to judge which applications will be obsolete upon your upgrade.
This is why Resolve I.T.'s technology consultation services are so valuable. We provide the foresight needed to understand which software is compatible with your new operating system. This is especially important, as the Windows Server 2003 expiration date is fast approaching. Give us a call at (978) 993-8038 to learn more.