Make Lasting Business Connections with LinkedIn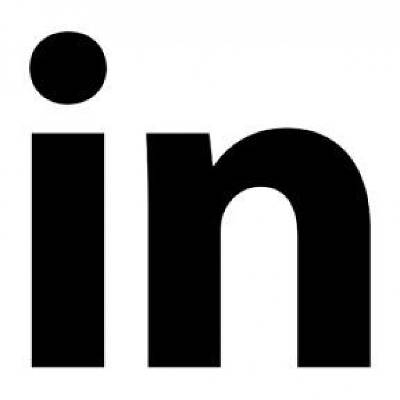 It's no secret that social media has opened a lot of doors for businesses that may not have been there a short time ago. LinkedIn in particular has been an immensely useful tool for people looking for employment, and for employers to find prospective hires.
While some find Facebook to be a bit too social to take seriously, and Twitter to be limited by the 140 character limit, LinkedIn remains ever useful as a purely work-related media outlet. By thinking of LinkedIn as a business tool instead of a social media site, you can give your business's communication methods a much-needed kickstart both internally and externally.
It's a Long Way to the Top
Sometimes when you're trying to get a hold of a particular company, it can be far more difficult than actually sealing the deal or making the proposal. You might think you'll be able to get out of climbing that corporate ladder to the big man upstairs, but you'll wind up speaking to too many people while you are trying to get ahold of who you really want to talk to.
This will only frustrate you and waste your time. LinkedIn lets you take things directly to who you want to talk to, without going through all of his peons. This approach is much more direct, and will save you valuable time by not going through unnecessary steps.
Advanced Search – Your Field Guide to LinkedIn
It's much easier to talk business with someone when you know how to contact them. If this is a problem, you can use the advanced search option to locate who you are trying to market to or partner up with. By finding your audience faster, you're able to cut down on time searching for clients and prospective business partners, increasing productivity and efficiency.
Who You Know
Business is all about who you know, and LinkedIn can help you broaden your horizons by giving you direct access to the plethora of professionals who use it. However, you want to make sure that these connections are quality connections that will benefit your company. Look for people who have a professional profile picture, plenty of contacts, and a fleshed-out career history. If any one of these are less-than-desirable, your request would probably be better spent on someone more professional. Pay particularly close attention to their connections – they might even be future business partners themselves!
Think Things Through
Don't wait for your prospective business partner to send you a message after they accept your connection request. You should be the one to initiate contact. Tell them what you are looking for, and more importantly for them, what they can expect from you. You don't want to rush through this – take your time, and make the message nice and personal. Would you like to receive an automated, mass-produced email that gets sent to every applicant for an interview? Neither do they.
You want to make them feel special, as if you chose them for a reason. It's just like your wedding vows. You don't want some chicken-scratch on a dinner napkin that makes you look unprepared. Don't scare them off with unprofessional activity. After all, working together is a relationship, and just like marriage, you want your prospective business partner to know you are in it for the long run. Ask them if they have time for a personal meeting or a phone call to discuss further details.
Work Together to Achieve Greatness!
Obviously, you don't want to ask your partners to help you out without doing anything for them. You should offer to help their company in any way you can, and hopefully they will do the same for you. If they ask you for advice about a particular subject, or if you want to connect with one of their clients, help each other out! Be reasonable. If it weren't for each other, you two wouldn't have achieved the level of success you are at now, right?
Keep these LinkedIn tips in mind and you'll never have trouble connecting with other professionals online again. For more tips and tricks to help further your business's professional career path, call Resolve I.T. at (978) 993-8038.