Is Your Healthcare Organization HIPAA Compliant?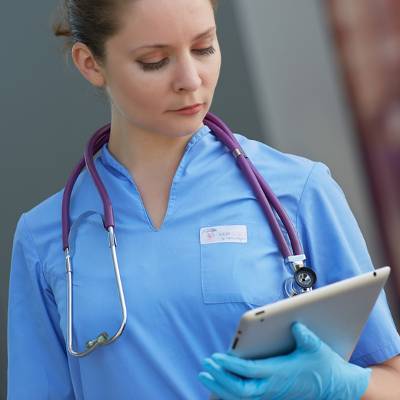 Technology plays a crucial role in the healthcare industry, and thanks to the Health Information Technology for Economic and Clinical Health Act (HITECH), healthcare providers and insurance companies in the United States have to abide by a specific set of regulations when it comes to handling patient data.
Under the Health Insurance Portability and Accountability Act, the government has implemented stricter regulations concerning patient information in order to protect them. One reason that patient information requires such regulation is because it contains everything needed to steal a person's identity. Aside from the embarrassment of having someone learn about embarrassing medical issues, your medical records also contain a patient's Social Security number and financial records, meaning that a stolen medical record could easily lead to identity theft.
For businesses that exchange patient information, which include healthcare providers, insurance companies, and more, their IT infrastructures used to house patient data must be HIPAA-certified. Being HIPAA certified greatly reduces the risk of having sensitive data compromised in the same way as these four examples of healthcare data disasters listed below. It's important to note that all of these incidents happened within just the past five years.
Science Applications International Corporation: In 2011, an employee had a device stolen from their car containing health care information on 4.9 million clients.
Complete Health Systems: Just this year a hacker breached the CHS network, compromising 4.5 million patient records.
Advocate Health and Hospitals Corporation: In 2013, more than 4 million patient records were put at risk after the organization experienced theft of key computer hardware.
Health Net: A data breach compromised the sensitive information of 1.9 million patients.
Following HIPAA regulations would have saved these organizations the embarrassment and liability associated with exposing millions of patient records. You don't want your healthcare organization to end up on a list like this. Making sure that your IT infrastructure is HIPAA compliant is the best way to prevent a hacker from sending your practice's reputation to the emergency room. For an additional incentive to make your healthcare organization's IT infrastructure HIPAA compliant, look no further than the Department of Health and Human Services. The DHHS has recently begun taxing American businesses found guilty of leaking patient information.
HITECH and HIPAA are changing the healthcare industry by placing new demands on organizations. To make sure that your system is HIPAA compliant, give Resolve I.T. a call at (978) 993-8038.