Gmail Implements Warning System to Notify Users of Unencrypted Messages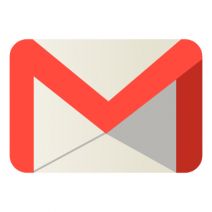 An email could be just about anything, and you should always approach them with caution. What appears to be a harmless attachment could be a spam message in disguise, with malware or viruses attached. Keeping this kind of security in mind can be difficult for the average business, but if your organization uses Gmail, you'll be warned of whether or not your received messages are sent over a secured connection.
In other words, Gmail will tell you if there's a chance that your received messages were tampered with by hackers while in transit. By doing so, Google is hoping to emphasize the importance of improving online security to all users and service providers for webmail. Encryption is necessary in today's security-minded online society, and Google wants to raise awareness of this important fact. While Gmail already takes advantage of an HTTPS encryption protocol for its own mail service, this is only a small step toward increasing the security of online email services. The HTTPS only encrypts the browser's connection with the server, rather than all of the traffic to and from senders and receivers.
Basically, email providers need to be using encryption to shield messages while they're in transit, or risk the possibility of hackers compromising the messages. Many email providers have already started taking advantage of encryption protocol, a trend known as STARTTLS, for their messaging systems, including Google, Comcast, Microsoft, Yahoo, and a few others.
As explained by ZDNet:
A lot of providers don't support STARTTLS, meaning that any email encrypted by the sender can't be read when it's received on the other end. This so-called opportunistic encryption works when both email providers support STARTTLS. If one doesn't, then the other provider falls back to an unencrypted form.
The most important thing that email providers should take away from this shift in encryption policy is the need to make their user-security a top priority, just like major players like Google and Microsoft do.
While this new encryption protocol by email providers can help you potentially avoid an unsecured email, you don't want to rely on it to keep all of your important digital assets safe. What your organization needs is a comprehensive security solution that's designed to maximize network security, without sacrificing ease of use. Even the most basic security solutions, like a firewall and antivirus solution, are effective at limiting a user's exposure to online threats. Still, you want something with a bit more power, especially when it comes to guaranteeing the security of your business's assets.
The solution that your business needs is a Unified Threat Management tool, that's designed to augment common security practices with powerful, enterprise-level measures. A UTM uses a firewall and antivirus, but also provides preventative measures like content filtering and spam blocking. This helps your organization stay productive without sacrificing security. To find out how your business can reap the benefits of a UTM solution, contact Resolve I.T. at (978) 993-8038.