Don't Let Data Loss Deflate Your Business Continuity Plan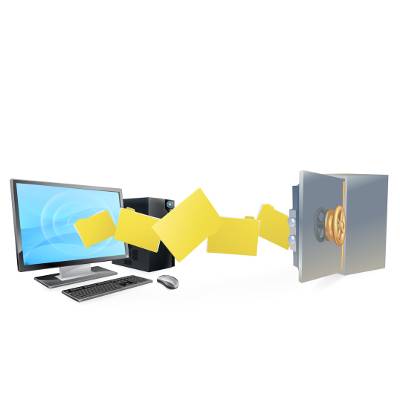 IT professionals will always talk about the importance of data backup, and why shouldn't we? It is a crucial process each business owner should understand. It really comes down to this: Many of the IT services we provide can present your endeavor with value, but only one of them can perform miracles, the Backup and Disaster Recovery (BDR) solution. The BDR not only allows for redundant backup of the files you need most, it provides a solution for your business to continue to exist in the face of pure devastation.
That devastation doesn't have to be a 100-year flood or a fire that guts your entire building. It could be something as innocuous as basic employee negligence, or simply the inevitable failure of your critical hardware. If your server grows legs and decides to walk away, having a BDR in place will save your business and all of the people that depend on it.
Recovery, however, is largely misunderstood. Sure the backup concept is a common enough one; carbon copies are simple contraptions that have made a significant difference in the transparency of business, but by today's standards, it's an antique. If that crude, analog data backup system can still be of use, a system that backs up all your company's crucial data has to be considered essential. Understanding the concept of backup is easy. To properly understand the recovery process, however, you first need to understand the crisis your company is faced with. Does it take a "disaster" in the context of your organization's data recovery protocol, to enact recovery?
A "disaster", in this particular context, is any event that can cause substantial interruption in operations or computing processes that will ultimately interrupt operations. This event is why you have a recovery plan and why that plan needs to be created with multiple potential scenarios in mind, not just a single static one. Sure, losing your ability to access the files you need is frustrating, but being able to make the distinction between what data is essential to your business and what data is expendable is crucial for companies looking to form a concise and effective data backup and recovery plan.
Any plan has steps. Data recovery is no different. After you've decided what information you absolutely need and what information isn't quite as crucial, you can get on with actually forming a recovery strategy. Basically, the job of a recovery plan is to move the essential information your company needs to continue operations to a functional server.
When hit with a "disaster" you have to move operations from the faultee infrastructure to a Disaster Recovery Site. This is the immediate result of enacting your business' continuity plan. In order to have a decent idea of what you are facing, you must determine the Business Impact Analysis (BIA). By doing this, you will select the drives, files, and systems that are essential to your business' operational functionality. All functions of the business have to be covered under a BIA. If your business can't function without a process, you will need to make contingencies for that system's replication after a disaster strikes.
As a part of this strategy, you need to consider the following variables: Recovery Time Objective (RTO) and Recovery Point Objective (RPO). The Recovery Time Objective is measured by the amount of time your business can be without data processing and accessibility to your information. The Recovery Point Objective is how current the restored files are once the systems are recovered. The two variables define your recovery plan. The longer amount of time your business can sustain operations without data or core IT systems, the less sophisticated your backup system has to be. By getting your information back onto an available server, you can then manage to make any other operational contingencies you'll need to get yourself up and running again.
For the small and medium-sized business, the experience of a disaster that results in data loss can mean curtains for that business. At Resolve I.T., we offer our backup and disaster recovery solution, knowing exactly what to do with it. Our IT professionals can help your organization build a continuity program for you business and give you the peace of mind that data redundancy with Resolve I.T. provides your endeavor. Call us today at (978) 993-8038 to learn more.