Don't Fear New Technology's Learning Curve!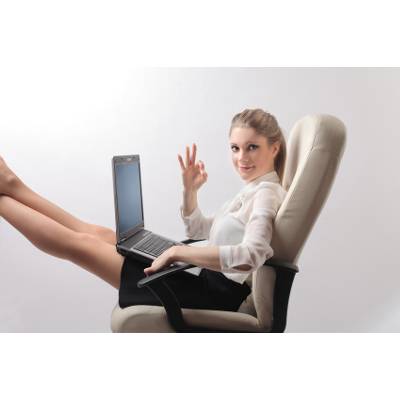 We are creatures of habit. We love our routines and live in "comfort zones." Getting anybody to do anything outside of their comfort zone is always challenging. A comfort zone typically applies to social situations, but it can also apply to technology. Don't let an emotional attachment to old technology keep you from taking advantage of new money-making solutions!
While it's true that a new piece of technology comes with a learning curve, it doesn't mean that learning how to use new tech is impossible–like in this video where a Linux user explains the learning curve to a Windows user.
"Well, there is a bit of a learning curve." In this example, the learning curve is as ridiculous as the 8-bit graphics. It's a silly instructional video, but it does a good job of showing us why some people have reservations about using new technologies. If you've never used Linux before, then you too would have a difficult time navigating around the dungeons and battling the monsters.
Here are a few examples of some common technology upgrades that come with a bit of a learning curve.
Upgrading from an older version of Microsoft Office to a newer one.
Learning how to use a new smartphone.
Switching computer platforms, like from Apple to Windows.
Upgrading your game system from the Nintendo Wii to the Wii U.
Creating a new email account with a new email hosting service.
Upgrading to a new operating system, like from Windows XP to Windows 8.1 (which you need to do by April 8th when Microsoft stops supporting Windows XP).
At Resolve I.T., we see ourselves as more than a technology company selling and distributing new wares with the expectation that our clients will instantly "get it." Instead, we view our role as a technology partner, which means that we're available to help our clients adjust to their new tech, and we don't have any hesitations about investing extra time to teach you how to navigate your new business software. In fact, we enjoy teaching others technology best practices that will level the learning curve. Therefore, don't hesitate to ask us for help!
Resolve I.T. goes beyond simply offering technology solutions; we also invest in the success of our clients! Give us a call at (978) 993-8038 to escape your technological comfort zone!