Digital Scanners Make the Perfect Stocking Stuffer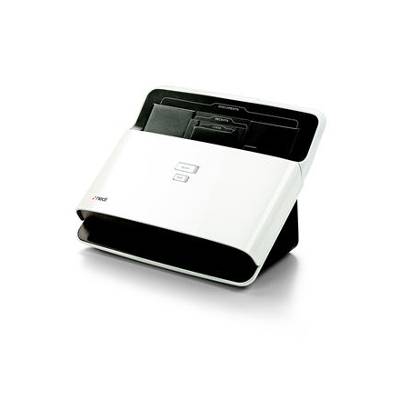 Did you know that this holiday season is basically an assault on trees? Each December, thousands of healthy pines are murdered and their remains are proudly put on display. Adding insult to injury, boxes are then piled up around the fallen trees and wrapped in paper. To add some equilibrium to the holidays, consider a digital scanner for those on your shopping list.
A digital scanner is a green solution to the annual deforestation conspiracy. If you've not recently looked into paper scanners, then you may be surprised to learn how far they've come with new features and upgrades. Unlike lame presents, like ties, socks, and fruitcakes, a digital scanner makes for a sweet gift that's both practical and environmentally friendly. Here are just a few of the latest scanner features that make it the perfect stocking stuffer.
Automatically Detect Document Size and Format
Many smart scanners of today are able to save the scanned images to fit the size of the document being scanned. This is a huge time saver compared to earlier scanners that would scan the back of the closed scanner door along with the scanned image, meaning that you would have to crop out the document from the scanned image if it was smaller than a standard piece of paper. Additionally, smart scanners of today know what kind of documents they are scanning and categorize them to the corresponding folder.
Scan Piles of Documents at Once
Another inconvenience of older scanners is having to feed one document into the scanner at a time. The prospect of having to do this surely has deterred many a would-be scanner from digitizing their piles of papers. Now you can just place your paper mountain onto the scanner and watch it go.
Quickly Scan Multiple Pages Per Minute
An additional improvement of modern-day scanners is scanning speeds. Scanning documents used to take what seemed like forever as you watched the bright light slowly work its way up and down the entire document. Now, digital scanners can knock out several scanned copies per minute. There's also a healthy competition going on between scanner manufacturers over which company can make the fastest scanner.
Automatically Export Your Scanned Document to the Cloud
Today, it seems like all technology is connected to the cloud in some fashion, and scanners fall in line with this cloud computing trend. After a scanner exports a document to the cloud, you're then able to access it from any device, anywhere. Try doing that with a bulky file cabinet that's overflowing with paper.
Now, we understand that not every kid has "digital scanner" at the top of their wish list, but we think that it still makes a gift worth getting excited about. After all, unlike food that goes bad, or video games that lose their luster after they're completed, digital scanners are a valuable tool that gets people organized, saves them time, and helps them to go paperless. It's the gift that keeps on giving.
There are many digital scanners for you to choose from. You will want to make sure that you get the scanner that's right for you. Whether it is an industrial scanner for your business, or a mobile scanner for personal use, Resolve I.T. can help you find the perfect scanner. Call us at (978) 993-8038 to learn more.