Check Out this Freaky Old Internet PSA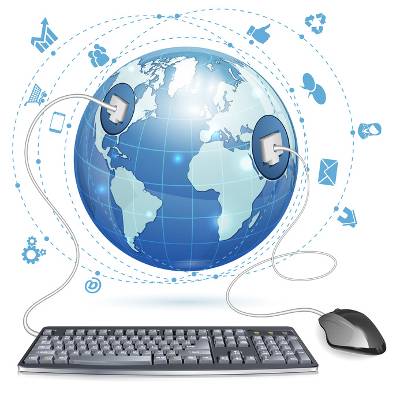 19 years ago, a class of fifth graders from Helena, Montana was featured in a PSA video that, looking back, made some eerily-close predictions about how the Internet is used today. When this PSA was shot in 1995, only 0.4% of the world's population regularly used the Internet. Today, nearly 39% of the world uses it, and for good reason, as predicted all those years ago.
"Hey, why should I be on the Internet?"
In response to this opening question of the video, the kids made impressively accurate predictions in regard to how the Internet would be used post-1995. "By the time we're in college, the Internet will be our telephone, television, shopping center, and workplace." That's a pretty accurate description of the Internet in 2014.
Telephone – In 1995, landline telephones were still so prevalent that thinking of any other way of telephonic communication was borderline preposterous. Today, communication solutions like VoIP (voice over Internet protocol) literally do use the Internet as a telephone substitute. In fact, today 79% of American businesses use VoIP phones.
Television – Using the Internet to stream video through YouTube, Netflix, Hulu, and more is now commonplace in many modern-day living rooms.
Shopping Center – Online retailers like Amazon, along with the increased popularity of shopping with mobile devices are key results of the influence that the Internet has had on consumerism.
Workplace – The Internet has certainly changed the way we do business. Back in 1995, the possibilities of having the Internet aid business operations was just being discovered and perfected. Now, it's hard to imagine operating a business without access to the Internet. Not only does the Internet provide marketing for businesses with websites and social media, but it also provides entire software infrastructures and inter-office communications for many businesses who use the cloud.
Learn more about how your business can use the Internet in these capacities by calling Resolve I.T. at (978) 993-8038.
"I even found a recipe for cat food cupcakes!"
In one extremely weird statement (seriously, what the heck is a cat food cupcake?!), this little girl way back in 1995 predicted the monopoly that cats would have on Internet entertainment.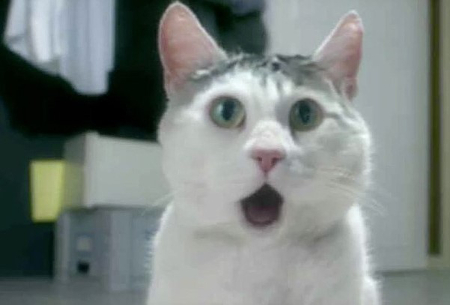 "By the time we're in college…"
The girl in the video rocking the threads out of that red turtleneck is Marnee Banks. Marnee and all of her classmates are actually now past college age, and holding careers as professionals who use the Internet every day. Marnee and her friends came from quite a unique time in history, as they were the first age group to "grow up" with the Internet. When they were making this video as 5th graders, Windows 95 was a brand new operating system, and Amazon's website looked like this: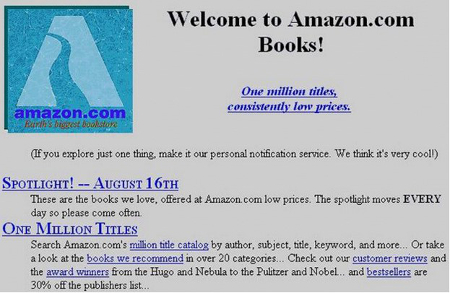 Since the production of the video, Marnee has gone on to become a TV reporter, covering Montana state politics. Her fellow 5th graders also extensively use the Internet in their various jobs. In 2012, "The Atlantic" caught up with the crew for an interview that can be seen here. Don't you wish you were that cool?