Bluetooth: 20 Years Down, Many More to Come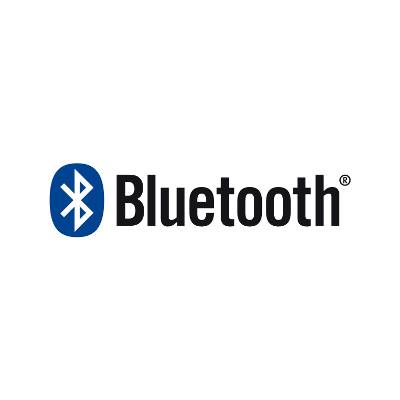 There's been a lot of exciting talk lately about brand new technology including biometrics, smart appliances, and wearable technology. With all of this kind of buzz, it's easy to forget about older technology, even if it still provides value to the industry. Bluetooth technology is one of the most exceptional technologies of recent history, and it's celebrating its 20th birthday this year!
Bluetooth technology was brought to us by Ericsson in 1994 who set out to develop a technology that would allow cell phones to communicate with computers. Bluetooth technology has been enjoying recent popularity, despite its age. Today you can see people using Bluetooth with headsets that link with their cell phones to make calls, in household items like televisions, fitness devices, wearable technology, and even cars to play music and make calls while driving.
Thanks to it's relatively low-energy consumption, Bluetooth technology has grown to be a standard feature of many of modern gadgets and other technologies. If we were inclined to forget about how cool it was before, we may not be ever again. As Bluetooth celebrates 20 years, it's making some big plans for the future.
Bluetooth Check-in
Soon, Bluetooth will make it possible to bypass annoying waiting check-in lines at hotels. Travelers using Bluetooth-compatible smartphones will have the ability to walk straight to their hotel rooms upon arrival, wave their device in front of the lock, and be let into their room instantly. Theoretically, travelers will be able to use the coordinating smartphone app to pay for hotel rooms, receive room assignments, and to act as the room key itself.
Starwood Hotels & Resorts Worldwide is beta-testing these possibilities at its Silicon Valley and Manhattan locations. The company is looking to spread this idea to its entire luxury W Hotels and Aloft chains (over 120 locations) by the end of 2015. If this technological solution catches on, it could open these possibilities to hotels all around the world, airline tickets, and even home security solutions.
Bluetooth Hearing
Thanks to personal sound amplifier products (PSAPs), Bluetooth is changing the game for many hearing impaired citizens who are starting to use PSAPs as substitutes for costly traditional hearing aids. For around $300, the CS10 model offers a hearing-impaired sound solution at a price that can't be beat by hearing aids. To top it off, these devices can be programmed and controlled by accompanying smartphone apps, making it an amazingly attractive alternative to hearing aids.
Major hearing aid manufacturers have sniffed out the PSAP competition, and are integrating Bluetooth technology with their products. For example, GN ReSound is now manufacturing a hearing aid model called the ReSound LiNX, which is made specifically for iPhone compatibility. Another hearing aid company called Embrace Hearing is developing similar technology that allows users to control hearing settings with Bluetooth technology. Advanced Bionics has also released the Naida, a Bluetooth-compatible cochlear implant.
There's no doubt that at 20 years into the game, Bluetooth is only increasing in popularity and influence in the technology world. As new technologies strive to implement Bluetooth compatibility to enhance their products, it's a safe bet that blogs will be written in another 20 years describing the influence that Bluetooth has had.