4 Reasons Why Modern Businesses Today Need Remote IT Support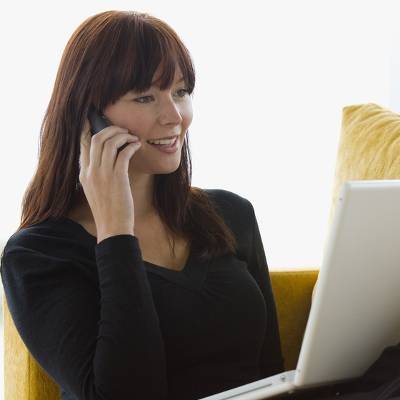 Technology might be growing more mobile, but the need for support remains the same. Yet, the need for technical support on-the-go grows ever more important. What will happen to your business if you aren't able to get IT support, and it's an emergency?
What will you do when you're in a bind and your current IT providers can't get you out of it? Give Resolve I.T. a call, and we can resolve your computer issues remotely. There are several benefits to remote IT support: Here's four of them!
The Ability to Work Anywhere
As a business owner, you are likely fortunate enough to do a lot of traveling – something that not everyone has the luxury of doing. But it's not all about luxury; you're on a mission to promote your vision and your product. With Resolve I.T.'s remote IT services, you can work with confidence anywhere around the world, so long as you have an Internet connection. We'll be able to work remotely to resolve your computer problems as quickly and efficiently as possible.
Not only that, but you'll experience minimum downtime while we are working on your system. You won't be slowed down by our tinkering, and we'll make sure that any problems that pose a threat to your productivity have as little an impact as possible.
Most Problems Only Need a Remote Fix
Some think that an on-site visit is the most quality solution to a problem, but most technical issues can be solved remotely. Resolve I.T. can access your system, isolate the issue, and resolve it as quickly as possible – all remotely, and with minimal impact on your business's productivity. But, not everything can be done remotely, and we've got you covered for that, too – an extra pair of technical hands can go a long way toward fixing a problem, but these days, the issues that require a physical visit are less common, as long as your hardware is in decent shape.
Remote Support is More Cost-Efficient
Paying a technician to make a country-wide trek (or a couple of miles down the road) can be both hectic and stressful for both parties involved. Letting Resolve I.T. access your workstations remotely via the Internet allows us to prevent large, unexpected on-site support bills. Providing remote support services also allows our managed IT model to be cost-effective for Beverly small businesses, making quality IT solutions much more affordable, despite it being an enterprise-level solution. Our flat-rate support plans are the perfect fit for your business!
Support – Just Like That!
Of course, not everything is about money – you can't forget to take into account the travel time required for on-site support. This can be stressful on its own, but once you add together the time that it takes for a technician to sit on-site to watch antivirus scans, Windows updates and patches, and progress bars, it just gets downright time-consuming. The crippling downtime caused by on-site support can be a thing of the past, and you won't have to pay for the technician's downtime, either!
When it comes to traditional on-site support, remote support outshines it in almost all normal circumstances. Today is the day to make the switch to Resolve I.T.. Contact us at (978) 993-8038 for more information concerning our remote IT services, and make the best decision possible for your business by setting up remote IT support today.