3 Results Businesses are Demanding from Their Outsourced IT Provider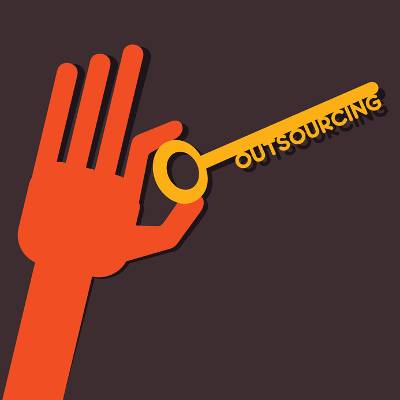 Outsourcing your companies IT is a great way to free up money and take advantage of time-saving remote services. Businesses have different reasons for signing up for the outsourcing service, but many clients have similar expectations of the results they want out of their managed IT service provider.
The expectations of outsourced IT clients were determined in a survey of 312 companies by HfS Research, in conjunction with KPMG, and compiled in a study called "2014 State of Outsourcing." Here are the top three results that reveal what IT outsourcing customers are looking for:
48% said that it will be important that their outsourcing providers deliver improved analytics to improve operations and access to strategic talent.
Big data is becoming increasingly important to businesses. The Internet of Things revolution is shaping markets by providing organizations with insightful new data. When this new data is fed into analytics tools, business owners are able to back their major decisions with facts and trends. This is a sure way to get a leg up over the competition and improve operations. Resolve I.T. can equip your business with such tools.
47% said access to new technologies will be important.
This statistic sounds like a given, but it's actually a different reason than why companies sign up for outsourced IT. Initially, a business signs up with a managed IT service provider for the purpose of improving IT operations, but as that relationship grows, the outsourced IT client will look more and more to their IT provider as an authority on the latest solutions. Conversations will naturally go beyond IT services and move to what it takes to equip their business with the new technology they'll need to succeed.
33% indicated that improved analytics for revenue growth will be important.
This expectation for analytics is similar to the first statistic, with the difference being a result that goes beyond improved operations, strategic talent, or even new technologies. Flatout, businesses want access to big data for the purpose of growing their bottom line. This is a reasonable expectation and Resolve I.T. can help equip your business with analytics tools that can assist you in growing your company's revenue, as well as save your business money with operating expenses.
After looking at the results of this survey, the president of HfS Research made this conclusion to CIO.com:
The focus on digital outcomes has dramatically emerged, with many clients increasingly no longer viewing tactical success as their end game. The onus is on clients to move the conversation to one of better analytical capability, more savvy and creative support talent, and access to better tools. These are the new stakes.
At Resolve I.T., we're way ahead of these these three expectations. We have always viewed ourselves as much more than a managed IT service provider that's limited by the confines of a service contract. We view ourselves as a trusted IT partner that exists to find your business the solutions needed to succeed. Outsourced IT services are just one of the ways we do this, but by far, it's not the only way.
At Resolve I.T., we provide service that goes above and beyond your company's IT needs, we also provide in-depth IT consulting that will help your business discover new and moneymaking solutions. Call us today at (978) 993-8038 to experience outsourced IT and much more!