3 New Gadgets That Will Spice Up the Office in 2016 [VIDEO]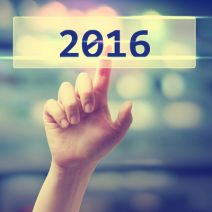 Technology is a staple in the modern office, but with thousands of new devices manufactured each year, it can be difficult to identify what will help your business, and what will ultimately hold it back. While some new gadgets hit the market and fail miserably, others become phenomenal successes. Here are three pieces of upcoming 2016 technology that we believe will help you get the most out of your workday in the near future.
Zcan Mouses
Do you remember the flat-bed scanners that once dominated offices all over the country? You might even still have one sitting inside a closet somewhere, waiting to find purpose in life once more. Or, instead, you might just opt to try out the Zcan mouse, which functions as a two-in-one scanner and mouse. Basically, the Zcan is an ordinary mouse setup, but it comes equipped with scanning capabilities that allow users to capture pictures, documents, notes, and whatever else you might need to scan, and save it locally or share through social media. The Zcan mouse has built-in Evernote integration, so users can keep themselves organized.
Zcan's latest product, which you can see on display in the above video, is a wireless version of their scanner mouse. This product is great for allowing users to scan on the move, which makes it very valuable for getting work done on the road. The Zcan is currently obtaining funds via Indiegogo, but if you want to learn more about it before it's released, you can view all you need to know on this website.
Slide N'Joy
How many times have you been disheartened by your laptop's lack of screen space? If you're using a typical workstation, it's likely that you have multiple monitors that you use to get things done. The laptop, unless you feel like lugging around an entirely separate monitor, doesn't have this luxury. This is why the Slide N' Joy was created. The Belgium-based Slide N' Joy was developed with the laptop user in mind, allowing them to immediately achieve more desktop screen space to be productive with. The company is currently active on Kickstarter to gather funding.
The display uses two magnetically-attached screens that connect to your laptop, tripling the amount of display space on your screen. Each is connected with an aluminum hinge, allowing you to share information with others you're working with, or display them toward yourself for a more private feel. This idea could be a great investment, especially if you're worried about not having enough space to conduct meetings or work on projects while out and about.
Swiftpoint GT – https://youtu.be/MY6weQACgm4
Mouse technology has continuously evolved to suit the needs of the computer it's attached to. With more devices than ever before taking advantage of touch screens, the mouse needs a way to communicate with these devices. While using a touch screen has its uses, performing quality work on a mobile device presents new challanges. This is why the Swiftpoint GT is so valuable. It's a wireless mouse that mimics the controls of a touch screen, making navigating a tablet much easier.
Swiftpoint GT uses two different modes. There's the traditional point-and-click mode that's used by your typical mouse, but the other mode allows for use similar to your typical mobile OS. It integrates touchscreen features like zooming and application switching. The mouse is connected via Bluetooth or a USB connection that can be used to charge the mouse. Each 30 second charge is good for an hour of use. In a world dominated by touchscreens, Swiftpoint GT delivers a solution for the mobile professional. Visit their campaign on Kickstarter for more information.
What are some of your favorite new 2016 technologies that you look forward to using? Let us know in the comments.