3 Great Consumer Mobile Apps for Your Business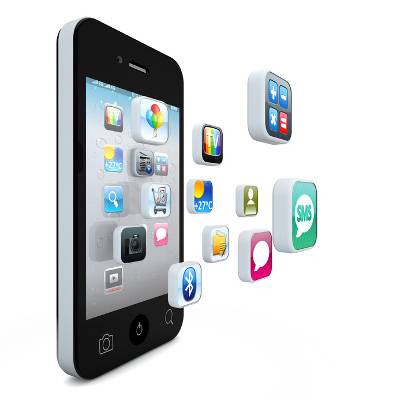 The world is growing ever more mobile. We used to rely on landline telephones for communication, but portable cell phones have revolutionized the way that we communicate with each other. The fact that they can now connect to the Internet completely changes everything once again. While some people tend to use them for random games such as Candy Crush Saga and Words with Friends, the smartphone is particularly valuable for a small business owner.
There are all sorts of apps that are extremely valuable to a small business owner, and they all streamline the way that you do business. We've outlined three particularly cool ones below:
Skype: Meetings Anywhere, Anytime
Skype was really only used for video calls through the Internet before smartphones gave it a whole new twist. Now it allows business owners to chat remotely from anywhere in the world, and it makes meetings much easier to arrange if you can't make a personal appearance. Unlike the iPhone's Facetime feature, Skype can be used on any kind of smartphone, making it more versatile.
SignNow: The Signature Library
Nobody wants to carry valuable documents everywhere they go. With SignNow, you can store them on a mobile device and access them at your leisure. SignNow also allows you to collect signatures from employees, clients, or partners involved with your company. This application sends the signee a link, which is then signed. Within seconds, you are done. These signed documents are then secured by Barracuda technology and stored away so you can access them later. You can rest easy knowing that your documents are secure.
Genius Scan: Scan on the Go
Some businesses are going the paperless route, and helping in this battle against office clutter is the mobile app Genius Scan. This app lets you make a digital conversion of a paper document by using your smartphone. All you need to do is take a picture of the document and deposit it in the cloud. Storing documents without mounds of paper is now much easier. You can even crop the image and share through email. Genius!
Your smartphone can be a valuable tool for your business. Do you have any mobile apps that you use for your business? Let us know in the comments. Or, if you would like assistance adjusting to the new technology, Resolve I.T. can help with our managed IT services. Call (978) 993-8038 today and see what services we can help you with!