3 Business Ventures Utilizing Vendor Management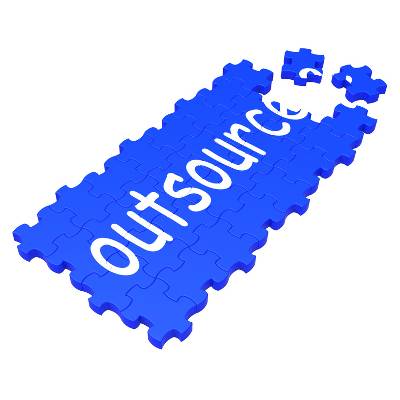 Have you ever wondered where some of the top talent in the world comes from? Not everyone knows how to find the best vendor for their needs, but with our IT service called vendor management, we find fixes to problems which lie outside our area of expertise. Despite what you might think, you may not be entirely unfamiliar with vendor management. In fact, you use it for several everyday services as it is.
Cable Installation
When you purchase cable service, you discuss your account directly with the cable company. You're the one responsible for making the call and paying them. However, the cable installers who show up to deliver the service probably don't work for the cable company. If you don't believe us, check out the vehicles they drive; they're likely branded as something else.
As it turns out, many cable companies outsource their installation services. Unless you're explicitly looking for this trait, you probably won't realize this. Granted, you don't need to know this. All you need to know is that you contact the cable company, and they send someone to install your service. This is the idea behind outsourcing your vendors through another business; you shouldn't have to deal with contacting multiple separate professionals. Instead, you can contact all of them through a single point of contact, saving you time and money.
Home Remodeling Projects
A major home remodeling project is a huge undertaking, and you might not have the time or experience to do it yourself. This is why you contact a general contractor to take care of managing the project for you. This general contractor then coordinates the effort between various other professionals whom he trusts, like electricians or plumbers.
Granted, even if you need some specialized work done, that doesn't mean that you need to take the time to contact them. That's what the general contractor's job entails. You can rest assured that the general contractor will only contact the cream of the crop. This is how outsourcing works; the single point of contact extends your needs to other trusted professionals in the industry.
The One-Stop Grocery Shop
Big retail stores are known for having a spectacular array of goods available in one place, but have you ever considered how they go about acquiring these items? You probably haven't. You just want to get in and get out without getting hit by a runaway shopping cart.
The secret technique to providing such a wide variety of products for low prices is by taking advantage of distribution centers. These magical places are giant warehouses filled to the brim with goods from across the land, each carried on a different truck. These big-box retailers then send a single truck to the distribution center to gather a variety of different wares, all to suit your demand. Imagine multiple huge trucks cluttering up the parking lot at your local super center, and you'll realize how much time this process saves.
While distribution centers allow for much more effective gathering of goods, some buyers also want the local experience too. What we mean by this is specialty items or delicacies which might only be available in the immediate area. And, of course, the local big-box stores want to be the single shop you go to for all of your needs, so they coordinate with the appropriate local vendors to have the company's trucks acquire the required merchandise. This, at the very least, saves you a trip or two across town to finish your weekend errands.
This coordinated effort is what Resolve I.T.'s IT vendor management service is all about. We can be the single point of contact your business needs if you run into issues. Have a specialized problem with your technology? If we can't fix it, we'll find someone that can do it for you. Better yet, it'll be someone we trust to get the problem fixed as soon as possible; and since you trust us to find a fix, you know you can trust the professionals we send to get the job done right the first time.
If you're ready to start saving time and money on your IT, give Resolve I.T. a call at (978) 993-8038. Our services are designed to help you concentrate more on your business and less on your IT. Call us today to learn how IT vendor management services can improve the way you do business.