2/3 of Fired Employees Can Access Their Former Company's Cloud Data AFTER Leaving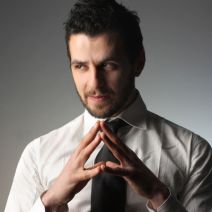 As an employer, you understand that employees come and go. The same group of professionals who helped you build your business will probably be drastically different ten years, or even five years from now. While employee turnover is a natural occurrence, it also presents a certain risk. Believe it or not, a surprising percentage of employees will leave your business one day, and they'll take some corporate information with them.
A survey from SailPoint shows that a quarter of your employees might take copies of corporate data with them upon leaving a company. The survey, which specifically dealt with cloud computing usage, was issued to at least 3,000 employees worldwide. As explained by SailPoint president Kevin Cunningham, "The survey results are an eye-opener of how cloud applications have made it easy for employees to take information with them when they leave a company." With so many employees taking advantage of their mobile technology (aka Bring Your Own Device, or BYOD), IT administrators need to be more cautious than ever in how their information is deployed throughout for their business.
A slightly more disturbing statistic is that one in five employees upload this corporate data to a cloud application (Google Docs, Dropbox, etc.) with every intention of sharing it with others. It might feel impossible that your employees could possibly think about stabbing you in the back like this, but it happens more often than you might think. Some people just don't leave on a positive note. If they storm off with a flurry of curses, it's fair to consider that they might attempt to sabotage your business.
Here are some more statistics from the survey:
66 percent of employees said they were able to access a business' cloud storage applications after they left their last job.
60 percent said they were aware that their employer strictly forbids taking intellectual property when they leave the company.
Only 28 percent said their employer's corporate policies describe who can access mission-critical software-as-a-service (SaaS) apps.
These issues pose a unique challenge for IT departments, as it forces them to consider what happens with your business's corporate data outside of the network. When an employee is terminated or simply leaves the company, it's more important than ever to ensure that their permissions to access restricted company files are revoked. This can make it easier to protect your business's data.
If this is a primary concern of your business (as it should be), give Resolve I.T. a call at (978) 993-8038 to determine the best approach to protecting your confidential corporate information from rogue employees and other malicious entities.