You Might Be Surprised At the Ways Your Employees Put Your Data At Risk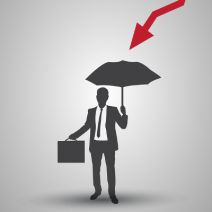 October is Cyber Security Month and we want to use this time to bring awareness to the different aspects of cyber security. One often overlooked element of cyber security is employee risk management. What level of risk does your staff pose to your network's security? You can easily find this out by taking an online test.
This employee risk assessment tool is brought to you by StaySafeOnline.org. It's a quiz designed for employees to take so they can better understand how their use of technology may be putting their organization at risk. The quiz asks employees questions about how they use their mobile devices in the workplace, how they share data, along with other questions meant to reveal security best practices. The employee risk management test can be found here:
http://www.emc.com/microsites/workplacesecurity/index.htm
At the end of the test, the online tool will calculate the test taker's risk score, and every manager knows how powerful a motivator it can be to rank people. What makes this tool so valuable is that it's designed to educate your workers about best practices. Once they understand exactly how their "bad behavior" is putting the company at risk, they'll then feel compelled to change their ways. This is a much more effective tool than yet another memo to read about why cyber security is important.
As great of a security tool as this is, it won't solve all of your cyber security woes. Even if you've got your entire staff lined up on how to properly use their technology, you're still putting your business at risk if you don't have the proper protections in place. If your business doesn't have a strong firewall or up-to-date antivirus software, then even the most careful workers can put your network at risk. Implementing proven security solutions like a mobile device management solution or a Unified Threat Management tool will make your network virtually impenetrable when combined with a workforce that's educated on security best practices.
For a security assessment that goes even more in depth than an online quiz, give Resolve I.T. a call at (978) 993-8038. We offer businesses a security service called penetration testing where we seek out every weak point of your network for the purpose of offering solutions to best protect your company's data. Call us today and quiz us about what we can do to keep your information safe!