Tweet Your Way to the Top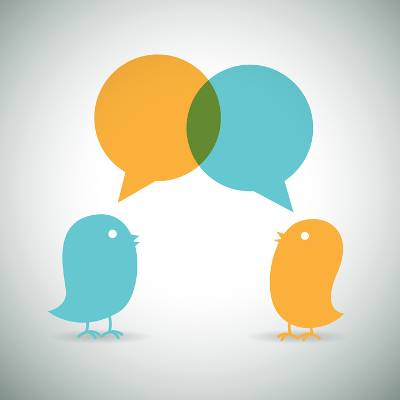 With 255 million active users, Twitter is one of the biggest social media platforms, but some companies are still skeptical about using it. What Twitter-haters may not realize is that it provides businesses with a marketing advantage by allowing them to customize their audience to suit their needs, making it a valuable marketing tool–that is 100% free!
It seems like a lot of anti-Twitter companies perceive Twitter to be a mind-numbing way to spend any amount of time–assuming that Twitter consists of pictures of cute cats or other time-wasting Internet nonsense. Other companies may dislike the limitations of the 140 character tweet. It must be understood that Twitter isn't meant for advanced sharing capabilities with detailed explanations. Instead, Twitter is designed to share and respond to thoughts.
Mini Me Likes Twitter… Scotty Don't
You can think of Twitter as a microblogging site. When you publish a blog post, it is posted so that the general public can see it. However, when you tweet something, it is being delivered to a specific audience consisting of people that follow you. There's a clear advantage to this, being that the people who are seeing your tweet are following you, and therefore, should be interested in whatever you are posting.
Follow Other Organizations With Similar Policies
You've heard it said, "Keep your friends close, and your enemies closer." By following your competitors, as well as relevant trend-setters in your field, you'll be able to keep up with the latest in your industry, including what your competition is up to. This way, you can offer your customer better services and beat them at their own game.
Market Your Business Through Twitter
When you share your thoughts via Twitter, people will generally do one of four things with it:
Ignore it: This is the worst-case scenario, but it's not that bad. Ignoring a tweet doesn't negatively affect your business, but it doesn't benefit you either. The only way to go from here is up!
Read it: This doesn't provide you with instant results, but they may remember reading it and return to your post later with thoughts on the content, or even think of your brand when it's time to make a purchase.
Respond to it: A response can spark a conversation, and perhaps even turn the reader into a prospective client.
Retweet it: This shares your post with a user's followers. Their followers will read it, and potentially comment or retweet it, creating a chain reaction and spreading your message even further.
By building a Twitter account based off of communication with your targeted audience, you'll foster a trustworthy relationship between your business and your prospective leads. From a marketing perspective, that's what it's all about.