Tip of the Week: Keep Your Employees By Keeping them Engaged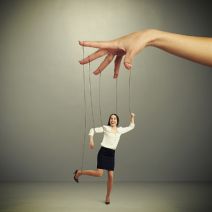 As far as you're concerned, managing a business is a highly engaging job. However, your staff might feel differently about their jobs. According to a recent study by Deloitte Global Human Capital Trends, only 13 percent of employees are legitimately engaged in their work. A disengaged worker is a serious problem for any workplace.
Obviously, a disengaged worker will give a subpar performance, or, "half-assing it," if you will. However, if they are still able to meet quotas, then this disengagement problem won't be felt immediately, but it will cost you in potential revenue. In that, a bored worker won't "give the job their all" and make you profits that go beyond your expectations.
The study goes on to point out that a disengaged worker can be more harmful to a company than you might expect; more than 25 percent of disengaged workers will negatively affect their co-workers. In other words, their negativity will spread, causing more of your workers to disengage with their jobs. If left unchecked, these poor attitudes will eventually bring the morale of your office crashing down, like the Hindenberg.
For your consideration, here are more sobering statistics from the study:
86 percent of companies suffer from an inadequate leadership pipeline.
79 percent have retention and engagement troubles (i.e. high turnover rate).
75 percent have significant trouble attracting the employees they need.
Judging by these numbers, it becomes obvious that employers carry the bulk of the responsibility when it comes to motivating their workforce. By not taking proactive measures to engage your employees (instead, assuming that "If I love my job, then my employees must love theirs,"), then you may one day find yourself blindsided when a poor attitude spreads and the majority of your staff are disengaged. This makes the office a rather drab place to conduct business.
What Causes a Worker to Lose Interest?
While every person has their own reasons for "checking out" from their job, one common reason is that the job fails to provide the worker with personal meaning and fulfillment that they were perhaps looking for when they first applied. You know the story; a bright-eyed job applicant interviews with high hopes. You hire them, expecting that enthusiasm to channel into their job performance; but, at the end of the year, their work has become sloppy and they've caught a poor attitude from your other miserable, disengaged workers. If this is a familiar scenario for your office, then it's on you to motivate your team by rekindling the spark that originally caused them to want to apply for the job.
Another theory about what causes workers to disengage with their job isn't that they're doing too little, but rather, they're doing too much. In fact, two-thirds of all employees in the U.S. feel like they're doing too much work for too little pay. This grim statistic factors into another reality about the US workforce, which boasts a 26 percent worker turnover rate. It stands to reason that a worker who is fully engaged with what they do, and isn't burnt out from being overworked, will stick around longer and churn out a higher-quality product.
What You Can Do about It
As stated earlier, if you've got a handful of disengaged workers, you will want to take action to engage them. Otherwise, dissension will spread amongst your ranks. Therefore, the problem of employee disengagement boils down to leadership. A skilled leader will be able to spot a worker that's "checked out" and do what it takes to engage them and maximize their potential.
To that end, here are six tips from Forbes on what "Wise Leaders Can Do to Engage Their Employees."
Stop unknowingly creating tension by expecting them to behave a certain way, rather than allowing them to be their authentic selves.
Detect the most positive capabilities in people.
Stop micromanaging and start empowering them to discover their full potential.
Put employees in a position of influence and allow them to discover their own potential.
Share your success to build their momentum.
Be consistent and have their backs.
As an IT company, we want to add to this list the importance of providing your staff with working technology. Using slow and unreliable computers is a sure-fire way to frustrate your team, causing them to disengage. If they have to fight with their technology to do their jobs, they will care less and less about their jobs. In fact, they may even take your lack of provision to mean that you, as their leader, don't care, and a disengaged attitude is excusable.
Resolve I.T. is here to help you on the technology side of motivating your staff. If you know of any additional ways to motivate your workers, share them with us in the comments.