Tip of the Week: How to Decide on a VoIP Plan to Fit Your Business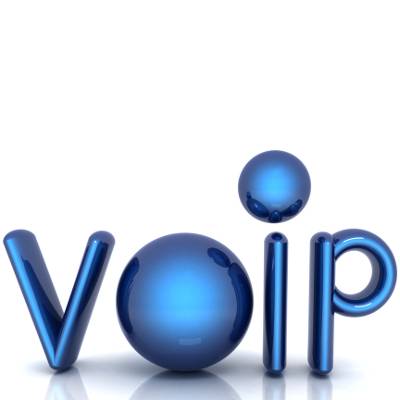 More businesses are switching to Voice over Internet Protocol (VoIP) in order to consolidate their communication tools and save money on their phone bill. Before you make the switch, you will first want to understand your different VoIP options so that you will have a plan that fits your company's communication needs. Here are some tips to get you started with VoIP.
Choosing Between Hosted VoIP and VoIP PBX
The first thing that you need to understand about VoIP is that it's available in two distinct solutions: Hosted VoIP and VoIP PBX. Choosing the right one can provide your business with maximum savings.
For small businesses, the more popular of the two is hosted VoIP. With hosted VoIP, your business is essentially leasing the equipment and having a VoIP provider like Resolve I.T. install and manage your VoIP solution. Your other VoIP option is VoIP PBX, this is where a business installs and manages their VoIP solution in-house.
VoIP PBX requires more capital up front in order to implement, but it will end up saving your business money in the long run because you won't be charged regularly for using the service. Organizations that have an in-house IT department large enough to absorb the extra up front cost associated with installing and managing VoIP PBX will want to go this route.
Hosted VoIP is the easier of the two to install. All you have to do is download the required software and install new IP-enabled phones. We can walk you through the entire process of switching over, set up necessary components like your company's call tree and employee extensions, work with your old phone company to obtain your business's old phone number, and we can even work with your staff to train them on how to use your new phone system.
From the perspective of an end-user, there's really no discernible difference between VoIP PBX and hosted VoIP. The differences are seen when it comes to managing the two VoIP packages. Basically, your in-house IT team would manage VoIP PBX, while hosted VoIP is managed by a VoIP provider like Resolve I.T..
Before deciding on which VoIP plan to go with, you will want to first check your company's Internet plan and your budget. Concerning your Internet plan, it's important to note that hosted VoIP requires extra bandwidth so that it can be remotely managed. If needed, we can help you upgrade your Internet plan. And concerning your budget, keep in mind that the regular expenses associated with hosted VoIP are categorized as operating expenditures, while paying up front for the equipment and installation of VoIP PBX is a capital expense.
Here's a list of VoIP pros and cons from Compare Business Products to further help you decide on which VoIP plan is right for your organization.
VoIP PBX
Pros
Highly customizable.
In-house management allows more control over features and uses.
Adding new features doesn't require going through an outside company (unless you need assistance).
Cons
Considerable up-front costs for investing in hardware and setup.
Requires a dedicated IT person to manage the system, which can be expensive.
Moving the phone system is a formidable task that includes relocating the server (this is a highly-involved task).
Hosted VoIP
Pros
Outside management of the phone system, decreasing the need for extra resources.
Initial costs are low.
Few ongoing maintenance fees.
Moving the phone system is quick and efficient.
Cons
Adding new users or features can incur fees depend, depending on your provider.
Customized features might be difficult to implement.
No phone service if your VoIP provider goes under.
Switching to VoIP and saving money on your communications expenses is a no brainer. Finding the best VoIP plan that fits the needs of your organization takes some thought, but having the right communications tool for the job is worth the time it takes to sort out the details. Plus, Resolve I.T. is here to assist you with all of your communications needs. Call us at (978) 993-8038 to learn more.