Tip of the Week: 13 Time-Saving Shortcuts for Microsoft Outlook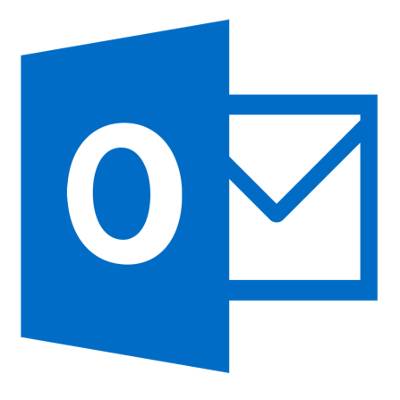 Microsoft Outlook is a common mail solution for businesses, but it can be tricky to use without utilizing keyboard shortcuts. Just like Microsoft Word, Outlook has several key commands that can be used to jumpstart your productivity and save time, which can be better spent on other activities, like training exercises or more important tasks.
With these shortcuts, you can perform several tasks with the click of a key instead of navigating through countless drop-down menus and buttons. These shortcuts are similar between Windows and Mac users, but they utilize slightly different keys. Whether you're an Apple enthusiast or Windows user, you'll find this chart of the 13 most useful Microsoft Outlook shortcuts useful. Included are shortcuts for:
Switching between mail, calendar, and contacts.
Moving a message.
Bolding text.
Replying to open emails.
Creating new emails.
Sending messages.
Searching your inbox.
Scheduling emails for follow-up.
Underlining text.
Using spell check.
Printing emails.
Undoing mistakes.
Forwarding messages.For a more useful experience, you can print out this chart to keep next to your workstation. That way, you'll always be able to know which time-saving shortcut is appropriate for your current situation.
| Function | Windows Shortcut | Mac Shortcut |
| --- | --- | --- |
| Switch Between Mail, Calendar, Contacts | CTRL+1:Mail CTRL+2:Calendar CTRL+3:Contacts | CMD+1:Mail CMD+2:Calendar CMD+3:Contacts |
| Move a Message | CTRL+SHIFT+V | SHIFT+CMD+M |
| Bold Text | CTRL+B | CMD+B |
| Reply to an Open Email | CTRL+R | CMD+R |
| Create a New Email | CTRL+N | CMD+N |
| Send a Message | ALT+S | CMD+Return |
| Search | F3 or CTRL+E | OPTION+CMD+F |
| Flag for Follow-Up | CTRL+SHIFT+G | CTRL+1:Today CTRL+2:Tomorrow CTRL+3:End of Week |
| Underline Text | CTRL+U | CMD+U |
| Spell Check | F7 | CMD+: |
| Print Email | CTRL+P | CMD+P |
| Undo Action | CTRL+Z, or ALT+BACKSPACE | CMD+Z |
| Forward a Message | CTRL+F | CMD+J |
In such a competitive industry, you need the best solutions to stay ahead of the competition. Resolve I.T. knows how to equip your business with powerful productivity solutions to help you understand and tackle problems in your business's technology environment. For more tips on how to make the most of your current software and technology, give Resolve I.T. a call at (978) 993-8038.