"It's Dead Jim:" When to Walk Away from Your Failing Business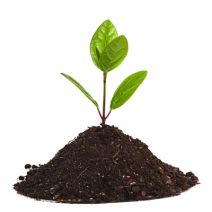 Running a business can be an exhilarating experience, mainly due to the degree of risk that's involved. When you're the one calling the shots, your success is only limited by your ability to lead. Then there's the chance that things won't work out and you'll fail miserably. When your business goes the way of the latter, how do you know when your your company is finished and it's time to call it quits?
If you're stuck in a hopeless situation, it's better for your personal sanity to throw in the towel than it is to try and stick it out and make it work. To discover if you should hang in there or close up shop, ask yourself these three questions.
Do You Enjoy What You're Doing?
Granted, few people actually love every minute of their job; by its nature, work comes with a level of discomfort. Obviously, you should expect some hardships when running a business. To get more specific, the question we're asking here is, "Have you reached a point where you hate every minute of being a business owner, even to the point where you can't find any reason to celebrate?" If you've reached the point where you can't get any satisfaction from something that requires so much from you, it's time to leave your company and seek out something more fulfilling.
Although, if you truly believe in the mission of your business, then you've got what it takes to make it through a hard spell and see a problem through to the end. Digging down deep and tapping into your passion to do what you do, and not letting your dreams just be dreams, is what will carry you through a rough patch and lead you to success. This principle quickly becomes evident after talking to any successful leader in your industry who has been where you are today.
Are You Connecting With Your Market?
You might have a business idea that you're extremely passionate about and believe in wholeheartedly, but if it's not connecting with your target market, then it might be time to invest in a different idea. That doesn't mean you shouldn't stop doing what you love; it just means that, perhaps it would be wiser to have your passion be a hobby, instead of a business for which your livelihood depends on.
Before you give up on a dream because the market isn't coming around, try taking a different approach and do what you're doing in a different market. Or, try taking surveys of your target market to find out what they're really looking for. Of course, if making a major change like this still fails to yield the results you need to be profitable, then maybe your great idea is only great in your head and you should call it quits.
Is it Meant to Be?
Call it fate, or a deep intuition, or even a bad economy, but sometimes seemingly-good ideas just aren't meant to be. If it feels like nothing is ever going your way and the universe is out to see you fail, well, then maybe it is. Instead of fighting fate, it may be better to just throw up your hands, accept fate, and give up. Who knows, maybe your business can be sold or acquired and you can walk away with some cash in your pocket.
Of course, by their nature, business owners have a can-do attitude and won't give up until they've tried everything they can in order to make their dreams come true. To that end, Resolve I.T. can arm you with a host of solutions that will streamline operations and provide answers to many of your most pressing problems. After all, it would be a shame to call it quits because you're stuck on something that could easily be prevented with the right technology.
To learn how technology can help your business climb out of a rut and get back on the fast track to success, give Resolve I.T. a call at (978) 993-8038.