Have a Sweet Drone? Think Twice Before Taking to the Skies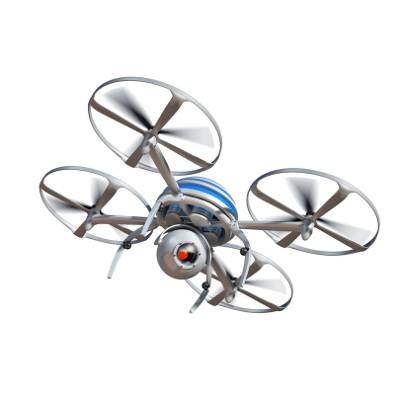 There have been times in the past where technology advanced far faster than the legislation used to govern that technology. A modern example of this is the recent aerial drone controversy. People have no clue what can and can't be done with them, and it's generally because the technology came before any laws were passed concerning how they should be governed.
Please note that Resolve I.T. can't provide you with legal advice, and encourage you to look into your local laws and regulations concerning drones and other flying devices. Our goal here is to simply notify you of basic guidelines which your devices should follow.
At the present moment, the laws surrounding unmanned aircraft systems (UAS) can be convoluted at best. In fact, even the Federal Aviation Administration (FAA) has admitted this, and launched a campaign to help users understand the laws and regulations which these drones must follow. However, if you, or a tech buff you know has recently acquired a drone for either business or entertainment purposes, it's important that they know what laws the drones are subject to. CNet offers some good advice on how to determine where and when it's appropriate to fly your drone.
FAA Rules and Regulations
If you've never heard of the FAA before, they're the group that's in charge of the safety of the United States airspace. Essentially, anything off the ground is their domain, and must adhere to their regulations. If you simply want to use your drone for recreation, you have less guidelines you need to abide by:
The aircraft cannot exceed a height of over 400 feet.
The device must be within sight of the operator.
The device cannot go within five miles of airports or air traffic.
If you plan on violating any of these regulations, you need to run your intentions by the FAA before doing so. Furthermore, many drones come equipped with cameras for aerial video or photographic footage, making operating them a bit more complicated.
Additionally, there are specific no-fly zones that a drone is prohibited from entering, like military bases and national parks. It's largely up to the operator to avoid these locations, but some drones are equipped with GPS, making avoiding these no-fly zones much easier.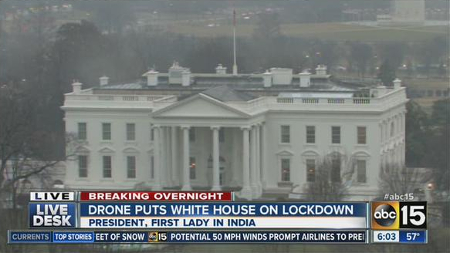 Common Sense Rules and Regulations
Like everything else in the world, there are common sense rules that should be adhered to when operating a drone. It's safe to assume that you shouldn't operate a drone in any sort of densely-populated area. Even though the FAA doesn't prohibit you from doing so, it's important to keep in mind that drones are technology, and technology can fail when you least expect it to. Plus, you're liable to any damage caused by your drone if it were to suddenly tumble out of the sky.
According to CNet, places to avoid when flying a drone include:
Near power lines.
Over crowds of people.
Vehicles and highways.
Schools.
Government facilities.
Private property (especially if you're using a drone with a camera).
For more information about where and when you can fly drones, visit the informational FAA website, Know Before You Fly.
No Drones at the Super Bowl? Why?
As great as it would have been to catch an aerial view of the epic showdown between the New England Patriots and Seattle Seahawks at Super Bowl XLIX, there was a temporary ordinance put into place which prevented drones from taking to the skies within a three-mile radius of the stadium.
The reasoning behind this is pretty clear: A ton of people were in that stadium, and if the drone were to experience technical difficulties, it might have fallen out of the sky and injured someone. Similarly, if these drones were equipped with a camera, viewers would have been able to dodge the expenses of buying a ticket or paying to watch it on television, which just isn't fair for the fans. Plus, it might have distracted the players from the game, which is a whole other matter entirely.
As always, it's best to contact the local government wherever you plan on flying your drone before doing so. This way, you can avoid violating any random laws while recording your next big promotional video, or simply having a good time.
Do you have any drone stories to share? Let us know in the comments.