Fight the Power: How A California Restaurant is Tackling Yelp's Rating System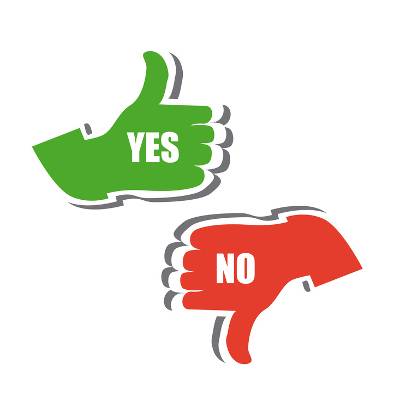 The Internet makes marketing your business much easier, but it's not that way for everyone. A restaurant in California has responded to the standard Internet marketing strategy with an out-of-the-box method of its own. David Cerretini, co-owner of the Italian restaurant Botto Bistro, has told his strategy to USA Today; "I want to be the worst restaurant in the San Francisco area!"
What's more surprising is how well his approach is working. Instead of achieving five-star rankings on the business review site Yelp, the Botto Bistro is striving to be the absolute worst-reviewed business on the site. It might sound as though Cerretini has a few screws loose, but there is a method to the madness. The business owner feels that Yelp boosts reviews of businesses that advertise with them and decreases ratings of those who don't. Though Yelp disputes this claim, Cerretini isn't so sure, especially since a federal court has ruled that the practice of boosting paid content is legal.
In fact, Cerretini has grown annoyed in general in regards to Yelp's advertising practices. He claims that Yelp has called him several times in an effort to solicit his advertising expenses:
Cerretini got fed up with what he says were constant phone calls — as many as 15 to 20 a week, he says — from Yelp asking that the restaurant advertise on the site. He says he noticed a pattern that when he did advertise with Yelp — the restaurant paid about $270 a month for six months last year, Cerretini says — the reviews were more positive. But as soon as the restaurant stopped advertising, he says, three bad reviews quickly popped up and a positive review vanished.
So, in order to get back at the business review site, Cerretini is soliciting poor reviews, regardless of whether the restaurant's food is good or not. While the food and service haven't changed one bit, terrible reviews have brought the restaurant down to a miniscule one-star rating. Just check out these horrible reviews:
Rachel C.: The food was fabulous, delicious. I ate every bit, but since I have fear of being in public, I found it very disturbing to have other eaters around me. Clean up your act, and get rid of all the interlopers so I can eat your amazing food in peace!
Brett A.: Craziest thing happened. I opened up my pizza box and there was nothing but crust. No sauce, no cheese, no meat, no toppings at all. Then I realized I just had the pizza upside down. Oh well, Botto Bistro's fault.
Leonard K.: Don't bother! Unless you like Italian food.
George L: I got a rash all over my body just thinking about this place. Of course, the special of the day might have been involved. How do you say "flustered poison oak ravioli" in Italian again?
Doug R.: They don't deliver to the Midwest. Seriously guys, not cool.
Obviously, these one-star reviews had to have come from somewhere, and they clearly wouldn't come from the food. In order to collect negative reviews on the site, the Botto Bistro offered a whole 25 percent off a customer's meal for every one-star review to grace the face of Yelp.
As you can imagine, not everyone agrees with this approach. One of the few users to actually post a serious comment on the restaurant's Yelp profile, Tom P. from Richmond, California says:
I'm not for or against Yelp's sales tactics, but the fake poor reviews do a disservice to other diners who are genuinely interested in places to eat. You are doing for Botto exactly what they want by drowning out the real negative reviews of this restaurant so people can't make a real decision if this place is for them or not.
However, the vast majority of users seem to side with the restaurant. Jim H. from Newton, New Jersey makes a valid point:
Restaurant owners should not be held hostage by Yelp sales tactics and owners need a recourse for unfair and misrepresented feedback. I applaud Botto Bistro for fighting back by emasculating Yelp.
In the end, all of the controversy stems from a business trying to protect their rights for undiscriminated marketing on the Internet. Cerretini's response to the situation was simply this: "You have to look at it this way, my friend – this is business."
What are your thoughts about Botto Bistro's situation and marketing strategy? Would you ever want to be the best by being the worst? Let us know in the comments.