Block Away Distractions With UTM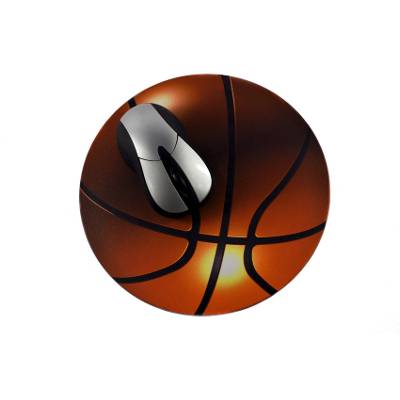 As the top American collegiate men's and women's basketball teams are poised to take the court to decide national champions in 2014 NCAA tournament, local businesses are in a competition of their own; to turn a profit. There are three ways your business and your favorite team share a similar path to success.
Get the Most Out of Your Team
Like a basketball team, your staff is searching for ways to maximize the use of its talent. Every team has go-to players and role players, everyone of them have been drilled in the fundamentals of their purpose and have practiced their task in order to improve their proficiency, and efficiency when faced with adversity. The best basketball teams are ones that develop the cohesion and synergy necessary to topple their competition. The administration of a small business is no different, you'll need employees that are willing to put in the work to train and sustain the abilities needed to complete the tasks assigned.
Efficiency is a Game Changer
Just as there are different types of businesses in the Beverly area, there are all types of teams in the NCAA tournament. There are teams from colleges that have a higher enrollment than some small cities as well as teams from private schools of just a couple hundred students represented in the 68 teams that are selected for both the men's and the women's NCAA tournament. The more efficient a team is, the better chance they have of toppling their competition. AT Resolve I.T., we excel in assisting small and mid-sized businesses in leveraging their technology to attain the level of efficiency that help them advance.
Support, When It Matters Most.
A school's coach and athletic trainer are two of the most crucial people for any of the top basketball programs that will be playing for this year's NCAA Tournament title. They are charged with getting the young men and women who have played over 30 games in four months mentally and physically ready to play six more games. 67 teams in each bracket will fall short, but it would be a fair assumption that whatever teams that are hoisting those trophies three weeks from now, will have received great performances by it's coach, trainer, and team. Resolve I.T. can fill the role of coach AND trainer for any Beverly small businesses. We can assess your technology and workflow and build a roadmap to get your organization moving toward excellence.
The NCAA Tournament is one of the most popular sports attractions in the U.S. every year, When you consider what it takes for teams to get there, you will understand what it will take to push your business' performance to the top of your market. Ironically, a 2009 Microsoft survey places the loss of productivity that comes with the opening rounds of the NCAA tournament costs businesses somewhere between $1.2 billion and $1.8 billion. As your company's coach, Resolve I.T. can set your organization up with a Unified Threat Management tool that will allow you to keep network-connected devices from accessing any of the live coverage that will be streaming on the internet later this week. For more information about how Resolve I.T. can provide your company with the kind of value that makes your business operations hum, call us today at (978) 993-8038.