3 IT Solutions to Boost Law Office Productivity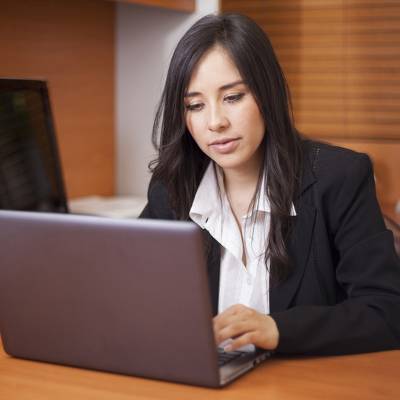 Lawyers have certainly played a huge part in modern western society, as they battle at the center of every legal trial, hearing, and financial exchange. Just like any other businessman, lawyers highly depend on their office technology to aid them in their business operations. Here are three effective technology solutions that any lawyer could benefit from.
Mobile Technology
Lawyers process massive amounts of information. To aid themselves from total brain overload malfunctions, more and more lawyers are using their smartphones. Believe it or not, smartphones are actually designed to be used for more than texting and social media; and tablets are capable of doing much more than playing games. Many lawyers maximize the features of their mobile devices by using them for:
Organization – Lawyers can take their calendars, contacts, checklists, notes, and more out of the office with them to help them stay on task.
Communication – More than the obvious text and calling capabilities, mobile devices aid lawyers by allowing them to send and receive unlimited amounts of emails, Google new numbers to contact, and even use social media to stay in touch with colleagues and clients.
File-sharing – There are some great real-time file-sharing solutions available to lawyers that stream up-to-date data directly to their hands.
Law firms of all sizes and specialties could benefit from these dynamic mobile device solutions.
Virtualized Infrastructures
Law offices are seeking affordable computing infrastructure solutions that can keep up with their needs more than ever before. As they look to save time and money, moving to a scalable infrastructure is an attractive option. With this felibility, law offices can adjust their infrastructure solutions according to the growth or stagnation rate of their office. This kind of customization is extremely valuable to lawyers and their staff members who consume and output massive amounts of information in the office. Virtualized computing environments provide computing interfaces for many lawyers and their staff members at fractional costs compared to purchasing traditional hardware options. Hardware virtualization gives law offices the ability to consolidate their entire infrastructure, limit their costs, and optimize productivity.
Cloud Solutions
Another technological solution that many lawyers and other business professionals are taking advantage of is cloud computing. The flexibility that the cloud offers through data storage, inter-office communication, mobile compatibility, and more, provides businesses the opportunity to only pay for services they need and will use. Many law professionals are not thrilled by the idea of having their files and data stored offsite. However, cloud users enjoy supreme levels of security from the cloud host. In a poll of 438 legal service professionals, nearly half of them supported a move to cloud computing because of its adjustable service offerings along with the productivity and many other benefits that it can bring to their business.
Resolve I.T. provides managed IT services and support to all varieties of small businesses in the Beverly area, including law firms. Our professional IT consultants can analyze your business and provide a roadmap for optimal technological success for your law office. For more information on how your law office IT can be enhanced for maximal productivity, call us at (978) 993-8038.