3 Father's Day Gifts that A Business Dad Needs!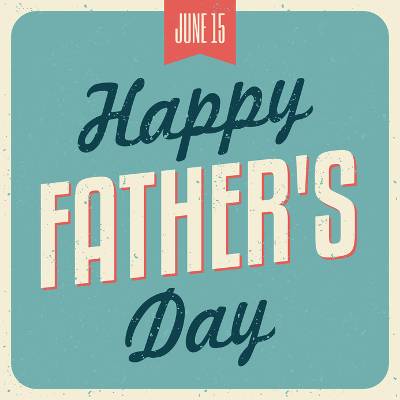 If your Dad happens to be a business owner, then you know how hard it can be to give him a nice Father's Day present. Business owners tend to be good at buying themselves whatever they need or want. Every business owner can benefit from IT services. It's the gift that keeps on giving!
Granted, managed IT services aren't something that you can put in a box and slap a bow on. It's a service, not an object–kind of like the coupons for free chores that you gave Dad back in the day. However, managed IT services may just be the best Father's Day gift ever because they have the potential to free up his time, increase his productivity, and generate more revenue for his company. This will allow Dad to do more of what he does best–spend time with his family!
Show Him You Care With a Data Backup, Disaster, and Recovery Solution
Also known as BDR, this is Resolve I.T.'s most powerful and convenient way to both backup and recover a businesses' data. Statistics show that there's a good chance your business-owner-of-a-father may not be adequately prepared to handle a disaster striking his company and erasing his data. If your business Dad is like many fathers, his life and livelihood is closely wrapped up in his company. Therefore, if a disaster strikes his business and he's not adequately prepared for it, he would lose much more than computer files. He would lose the ability to provide for his family! Ask Resolve I.T. about BDR today for Dad's business!
Say, "I Love You," With a Network Security Solution
Along the same lines of BDR, if something bad were to happen to Daddy's business, like a hacker causing a data breach, then his company and livelihood would be ruined. Is your Dad the kind of guy to be up on all the IT security trends and knows how to implement the best solutions to safeguard his company? Unless your Dad is an IT technician, the answer is probably "No." A business needs an enterprise-level security solution that's constantly monitored by a trusted IT partner, not some basic anti-virus software. This Father's Day, give your Dad's business some serious protection with Resolve I.T.'s network security solutions. After all, hasn't Dad done a good job protecting you?
IT Support for the Man that's Always Supported You!
If you could be there to help your business-owning Pops every time he has a computer issue, you would. For those of you with parents that can't quite figure out the basics of using the computer, you may already be giving Mom and Dad loads of free IT support–which can be taxing on the parent-kid relationship. With IT support from Resolve I.T., we'll be there for old Dad when he's at the office and can't seem to figure out a PC issue–even if it's something lovably-simple, like how to open email.
Sure, IT services from Resolve I.T. may not be the traditional Father's Day gift, but it could end up being the best and most practical gift that he's ever gotten. What are your other options? A tie? Your Dad deserves better! For more great gift ideas for Dad, including gadgets and other technologies, give us a call at (978) 993-8038. Happy Father's Day!